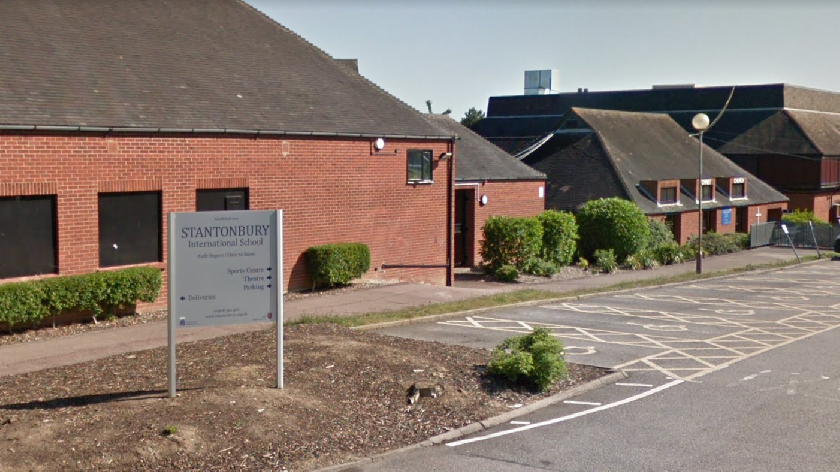 A major school that was put into special measures by Ofsted has given assurances to the council over action that it is taking to improve.
Stantonbury International School was given the worst rating that national inspectors could give after an unannounced visit before the coronavirus lockdown.
They found pupils involved in violent and dangerous behaviour at the school, in Purbeck, Milton Keynes. One long standing councillor and retired teacher this week said it was one of the worst Ofsted reports he has ever seen.
Cllr Jane Carr (Lib Dem, Newport Pagnell South) said a number of discussions have been held between officers of Milton Keynes Council, the Griffin Schools Trust, and the regional schools commissioner over the last six months.
"I can advise the committee that the most recent of those meetings took place on July 7 where Mac Heath (the council's director of children's services) was also able to speak with the new head and was advised that a new leadership team would be constructed in September."
Cllr Carr, responding to questions from the local democracy reporter at a meeting on Tuesday (July 14), said the council has a role in "seeking assurances" that concerns are being addressed.
"A number of assurances were received," said Cllr Carr, "including information as to the steps made by the school since January to address concerns."
But she added that because of covid it has been difficult for the school to provide the evidence.
The children and young people scrutiny committee is planning to examine the role of academy schools, with a focus on Stantonbury, at its meeting in December this year.
"It is expected by then that evidence will be available to have seen the impact of the new leadership and changes within the school, as well as feedback received from students, families and partners," she said.
"The council is confident that the new management team are treating this seriously but in any case the proof will be in the results."
Retired teacher Cllr Norman Miles (Lab, Wolverton) said the Ofsted report was "one of the worst I have ever read."
But he urged his colleagues not to indulge in "too much of a witch hunt" at their meeting in December.
A spokeswoman for the Griffin Schools Trust said: "A great deal has been achieved since January.
"The trust continues to support widely and to monitor the school's progress closely as well as working with Milton Keynes and the DfE to put in place and to resource robust plans for the coming school year.
"Improvements to curriculum , specialist staffing, the buildings and facilities are all in place and groups of parents have met with senior staff to see and hear about the changes. Their response has been very positive."
The school has also had a re-jig of its top teachers.