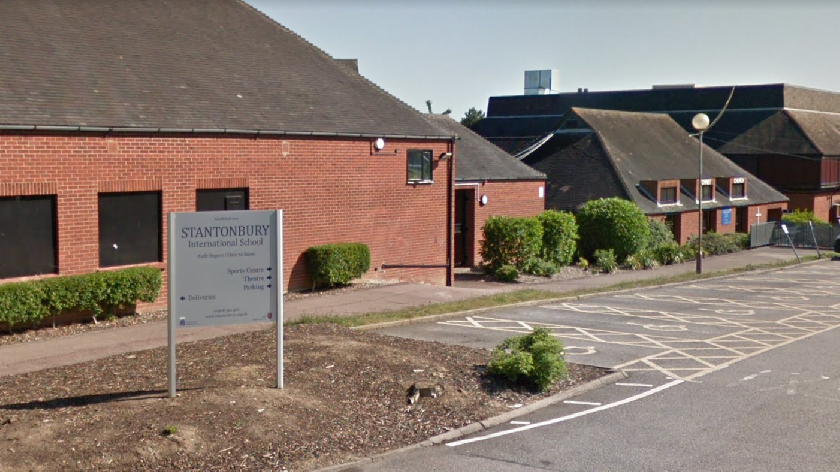 'Sometimes dangerous' Stantonbury International School is likely to be taken over by a local trust that is said to have a good reputation.
The large-scale secondary school, located along Purbeck in Stantonbury, was taken over by The Griffin Schools Trust in September 2016.
Since then, the school has received the two worst possible Ofsted ratings, gained national media attention after a pupil was stabbed by a classmate, and ended up being placed in special measures after an Ofsted inspection deemed it "sometimes dangerous".
The Trust, which was responsible for the school's 1,900 students, has now had its Government funding withdrawn.
Dame Kate Dethridge, the Regional Schools Commissioner from the Department of Education, has said the school will be transferred to another trust.
There had been concern about whether a large out-of-town trust would gain leadership of the school, which resulted in some councillors campaigning for the school to be placed back under the leadership of Milton Keynes Council.
In a letter dated 26th March 2021, Dame Kate Dethridge states that the Government has proposed that the Tove Learning Trust take over the day-to-day running of the school.
This trust already has three schools in Milton Keynes, including the Lord Grey Academy in Bletchley, with Dame Dethridge saying it has a "strong track record of secondary school improvement".
She added: "This trust is believed to have the ability to drive forward the rapid and sustainable improvement needed at Stantonbury."
Parents, alongside Ben Everitt, the MP for Milton Keynes North, and Stantonbury Councillor Alex Walker, have welcomed this proposal.
Ben Everitt MP said: "This has been a long and complicated issue to sort out. I know how frustrating it's been for parents, pupils and staff.
"I'm so pleased we are making progress and there's a local trust being proposed, with a good reputation. This is so important for parents given the loss of faith in the current academy leadership.
"I'll keep working with the Schools Commissioner and her team to make sure we can get the best possible school so that children can grow and learn and achieve their potential."
Stantonbury Councillor Alex Walker added: "This is good news. Nobody wants another out of area academy trust to take over. I think Tove's reputation of turning struggling schools around is really positive and I hope this can be the start of a new chapter in the school's story."
The Government has not yet made its final decision on whether the Tove Learning Trust will take over the leadership of the school.
There is a consultation underway for parents, residents, and other key stakeholders to have their say.
The deadline for comments is 18th May 2021, and a formal decision will be made following a meeting on 26th May 2021.
Anyone who would like to have their say can email RSC.SCNWLON@education.gov.uk.
The following questions must be answered in the email:
a. What is your relationship to the school?
b. The current proposal is for Stantonbury International School to be transferred to Tove Learning Trust. What are your views on that option? Do you have any alternative proposals for the future of the school which you think should be considered?
c. Are there any further comments/suggestions you would like to make regarding the school's future?