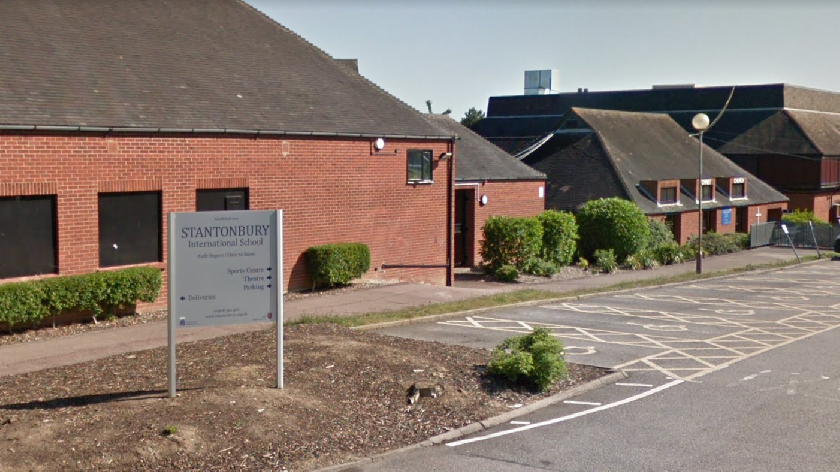 A Milton Keynes school where a pupil was stabbed has been put into special measures after a snap inspection found pupils involved in violent and dangerous behaviour.
Stantonbury International School says it has put plans into action to tackle all the points made by the six Ofsted inspectors who descended on the Purbeck campus in January.
"Many pupils do not feel safe attending this school," said Ofsted in a hard hitting report published yesterday (Monday). "They feel intimidated by others' conduct."
"Pupils are right to be concerned. Leaders have not been effective in managing pupils' behaviour. It is increasingly rowdy and sometimes dangerous."
Top officials at Ofsted decided to carry out the unannounced inspection after being contacted by a flood of parents at the school. It has 1,626 pupils aged 11-19 on its rolls.
The report paints a wild west picture of the school in Purbeck where children "experience poor behaviour in lessons". Some lessons were described as "rowdy".
And they "often feel intimidated and scared as they move around the school and when they experience poor behaviour in lessons."
The report adds that: "At times, pupils are violent towards each other."
Inspectors also spoke of overworked teachers, a badly planned and taught curriculum, and a lack of leadership.
Teachers often did not know were pupils were, and students would "frequently wander around the school during lesson time, unchallenged by staff."
Even in the well behaved and confident 186-strong sixth form, where the situation was judged to be "much better", students were "worried about their future."
The school is part of The Griffin Schools Trust, which run 13 schools across the Midlands and South East of England.
In its previous inspection, carried out barely a year before, in November 2018, Ofsted had rated the school as "Requires Improvement."
In a statement, Stantonbury International School said that children are safe when attending the campus.
A spokesperson said: "Stantonbury had a full safeguarding review by an independent assessor and put into place an updated set of procedures backed by a new responsibility structure within four weeks of the inspectors' visit."
"The Trust has made significant changes to the leadership of the school. At the time of the inspection the joint heads, supported by the executive head, had already introduced the required strategies to ensure pupils feel safe in school."
They say the school's leadership team is able to deal with the issues outlined by Ofsted. "All points have been addressed and effective strategies implemented."
And when asked how soon the school might be able to come out of special measures they say "at the next inspection which should be within a year dependent on covid."
Special measures the lowest rung on Ofsted's rating system, sitting in the "Inadequate" category. It means the school will be monitored by school commissioners before being re-inspected.