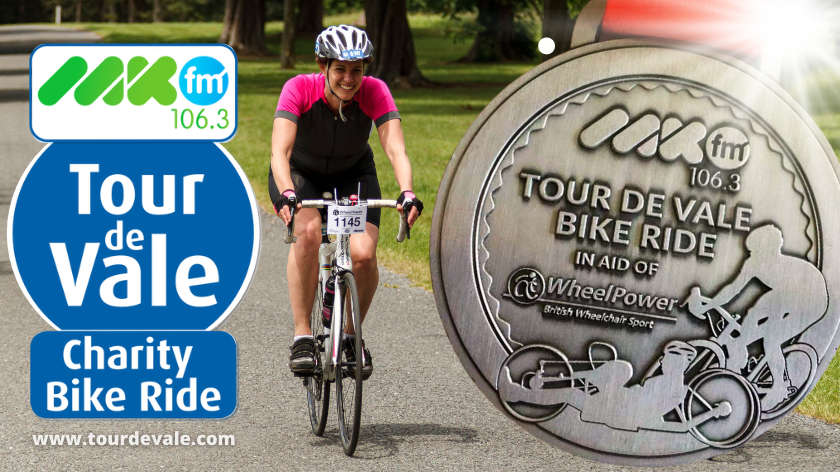 This Sunday 19th September over 750 cyclists will begin their 2021 MKFM Tour de Vale in support of WheelPower (the national charity for wheelchair sport).
Cyclists will cross the start line at the Birthplace of the Paralympics, Stoke Mandeville Stadium before heading out into the beautiful Buckinghamshire & Oxfordshire countryside.
With only a few days left to go the 2021 MKFM Tour De Vale are delighted to be able to share the wonderful medals that each rider will collect when they complete their respective cycling challenge. The medals are sponsored by Perrys and we hope you agree that they look amazing, and reason enough to get cycling for charity this weekend!
If you would like one these brilliant medals then you need to be signed up on Sunday, and it's not too late to join as entries will be taken on the day. Choose from 3 different routes, cycle with friends, family, colleagues, or sports clubs and come along and enjoy the day in support of WheelPower.
A spokesperson from Wheelpower says, "With your help we can continue our important work both in Buckinghamshire and beyond, and create even more opportunities for disabled people to enjoy sport and lead healthier more active lives. We look forward to another special day at Stoke Mandeville on Sunday and thank all our riders for helping us to turn pedal power into vital funds for the charity."
Further details about the event can be found at www.tourdevale.com