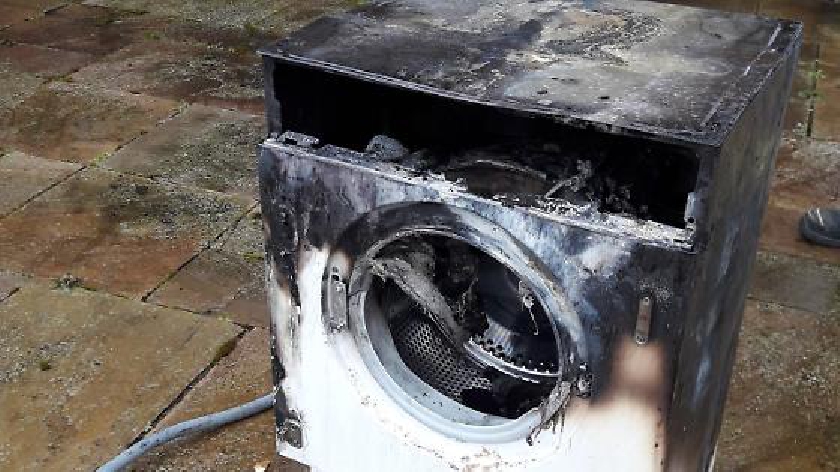 Library photo
A tumble dryer that started 'smoking' started a kitchen fire in a local house over the weekend.
Firefighters were called to a property along Kents Road in Stantonbury on Saturday evening (21/8) following reports of a kitchen fire.
Two fire engines and their crews rushed to the scene and used two sets of breathing apparatus and one hose reel jet to put out the blaze, which they say started with "smoke issuing from a tumble dryer".
This incident resulted in the kitchen being 10% damaged by fire and 50% damaged by smoke.
The cause of the fire is unknown but people are being advised to regularly clean out their tumble dryer's clogged vents, ducts and filters as these are the primary causes of dryer fires.
It is also important to note that some brands of tumble dryers have been recalled as part of a safety review.
Dryers that were manufactured between April 2004 and September 2015 are "at risk". The affected brands are as follows:
- Hotpoint
- Indesit
- Creda
- Swan
- Proline
Whirlpool branded tumble dryers have not been affected.
People who have one of the above-affected tumble dryers should look for a green sticker on the back of the dryer or inside the door. If you can see the green sticker then the necessary safety modifications have been made so it is safe to use. If not, then you should take note of the serial number and contact the manufacturer.