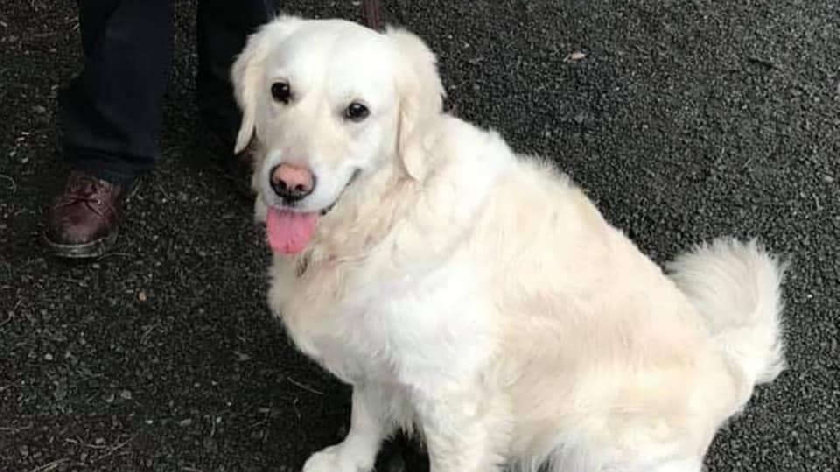 It has been over six weeks since Willow, an elderly Golden Retriver, vanished from her home in New Bradwell without a trace.
Willow is an elderly, spayed and poorly dog that slipped out of her home on Saturday 19th June 2021.
CCTV footage shows Willow wandering out of her garden that day, and that was the last time she was seen.
Since then, there have been dozens of potential sightings from across the country but none of these have been confirmed as Willow.
And just over six weeks after Willow initially went missing, MKFM is now issuing a fresh appeal for any information on Willow's whereabouts.
There is a Facebook page called Help Find Willow from New Bradwell that has over 3,500 dedicated residents following it, hoping to soon hear that Willow has been found.
The page is used to publish possible sightings, share any updates and issue callouts for searches.
It also features posters of Willow, alongside all of the key contact details, should anybody wish to print them off and display them in their local area.
Her owners have also shared some key information about the dog so that people can keep an eye out. The key details are:
- Willow is a pale golden retriever
- She has a pinky/brown nose
- She is 9 yrs old and spayed
- She was not wearing a collar
- Her microchip is up to date and marked as missing
Speaking in June, Willow's family said: "Have you taken her in, did you think she was abandoned and unloved? Have you seen all the posters and social media and are now scared of getting in trouble?
"Please, we're not interested in you we just want Willow home..you can take her to any vet and say you've just found her straying. Or contact Dog Squad MK and we will meet you anywhere anonymously and take her home. Please do the right thing..thank you."
Alternatively, you can visit the Milton Keynes Police Station as they have a microchip scanner. You can remain anonymous.
Those who wish to assist Willow's family with any further searches can find out how to volunteer by visiting the Facebook page.