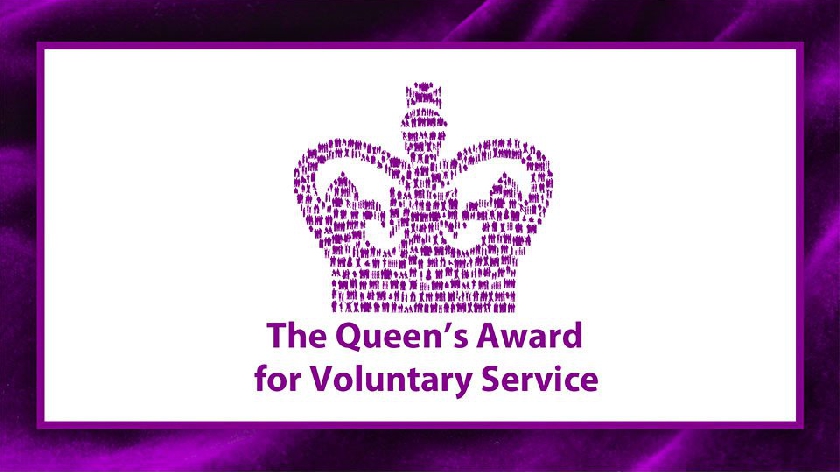 Six organisations in Milton Keynes are amongst the 230 that have been awarded the Queen's Award for Voluntary Service in 2020.
The award is the equivalent to an MBE and is the highest award that can be given to a voluntary group. The winning groups were announced in the London Gazette today (2/6).
In Milton Keynes, six local organisations have been celebrating winning the award. These are Bosom Pals MK, Cowper and Newton Museum, Marshall Milton Keynes Athletic Club, MK SNAP, Olney Rugby Football Club, and The Brooklands Centre.
Mayor of Milton Keynes, Cllr Andrew Geary, said: "Congratulations to all our worthy winners who have been honoured with the Queen's Award for Voluntary Service today.
"The diverse list of winners shows just how much the voluntary sector in Milton Keynes has to offer. While we get used to new ways of doing things as a result of the Coronavirus outbreak, it's important that voluntary groups carry on inspiring people and continue their excellent work where possible."
Bosom Pals MK
Bosom Pals is a primary Breast Cancer Support Group in Milton Keynes and is run wholly by patients. It was established in 1991 by two breast cancer patients with the help of the breast care nurse at Milton Keynes Hospital. At that time there was limited information and no one to talk to about what is a very frightening situation. Since then, the group has gone from strength to strength and helped many breast cancer patients and their families.
Cowper and Newton Museum
The Cowper and Newton Museum in Olney is where one of England's favourite poets William Cowper lived for twenty years. The museum celebrates the work and lives of William Cooper and John Newton, a prominent slave trade abolitionist who was curate in the local church.
Cowper and Newton wrote the Olney Hymns, including one of the world's most popular hymns - Amazing Grace.
Marshall Milton Keynes Athletic Club
Marshall Milton Keynes Athletic Club is the hub of Milton Keynes athletics and is based in Statonbury,
The club was founded as Wolverton Athletic and Cycling Club in 1885 and changed its name to Milton Keynes AC in 1975. The club changed its name again in 2005 to honour Jim Marshall of Marshall Amplification, after he contributed to the cost of the clubhouse at its Stantonbury base.
Marshall Amplification has sponsored the club for the last 15 years, enabling it to help support its athletes and coaches.
MK SNAP
MK SNAP started almost three-decades ago. Parents, whose children had nowhere to attend after special school, started the learning and skill-building charity in Kiln Farm with the support of Milton Keynes Community Foundation. Today over 140 people with learning and physical disabilities attend MK SNAP.
Olney Rugby Football Club
Olney RFC, established in 1877, has gone from playing games on meadowland with a hay-filled sprig bag to developing into a large community club with fantastic facilities, awarded Bucks and MK Sports Club of the Year in 2017.
The Brooklands Centre
Set on the riverbank in the heart of Newport Pagnell, The Brooklands Centre has been providing care in the community for the over-55s since the 1950s.
Totally re-built in 2010, the Centre is a busy charity run by volunteers and is a great source of company, friendship and enjoyment for many.
The main aim is to provide for the older residents in the area and to help people retain their independence, live in their own homes and remain in the local community.