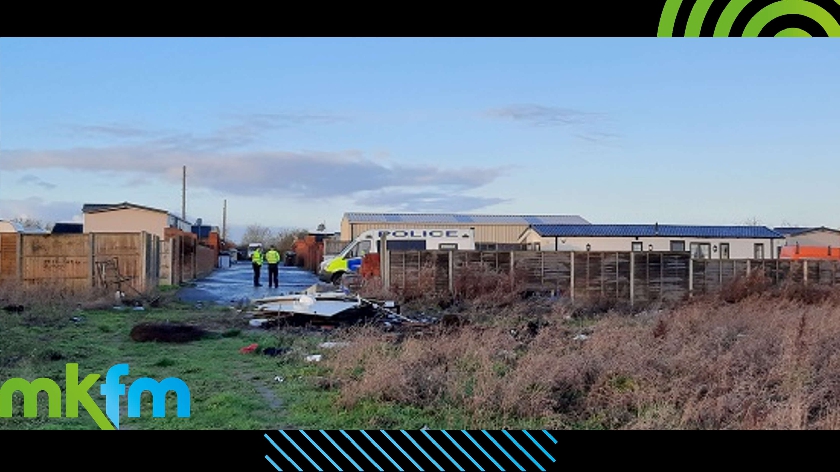 The warrants were carried out under Section 8 of the Police and Criminal Evidence Act 1984 at plots in Nash Park Site, Winslow Road, at 6am on Wednesday 11th January.
A number of items that are believed to be stolen, including a vehicle, tools and electrical equipment, were recovered, as well as a number of offensive weapons, including a samurai sword and knuckledusters.
Two other vehicles, suspected to have been used in crime, were also recovered.
Three men, aged 19, 24 and 28, were arrested on suspicion of burglary and have been released on police bail until 11 April.
One man was arrested on suspicion of possession of firearm, possession of a firearm with intent to cause fear of violence and handling stolen property. He has been released on police bail until 11 April.
Detective Chief Inspector Ryan James said: "Aylesbury Vale CID is leading on this ongoing investigation into firearms, burglary and handling stolen property offences.
"These warrants, which were supported by our Neighbourhood Team and involved 70 Police Officers, passed peacefully
"Six arrests were made and a large amount of suspected stolen property was found, as our investigation continues."