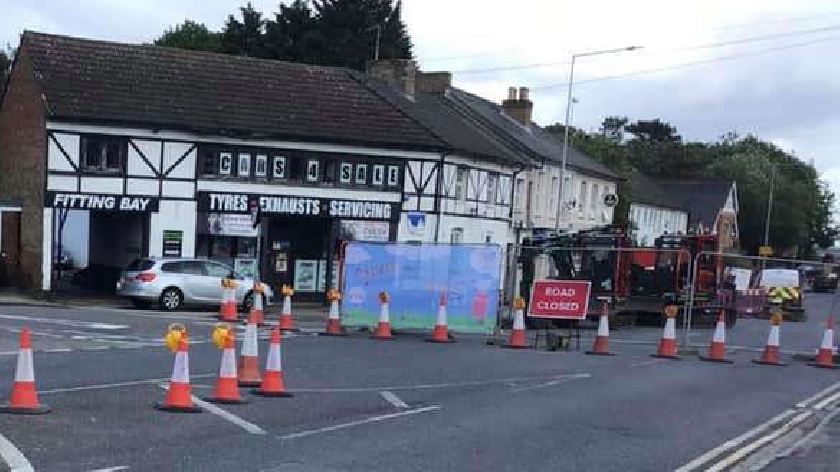 Image: Your Bletchley, Labour Councillors across Bletchley
A sinkhole appeared yesterday (6/8), on the junction of Buckingham road and Church Green Road.
An Emergency road closure has been put in place.
Reports say that the road has sunk and the width and height of depression were progressing in a short period of time
The road became dangerous to all road users.
Anglian Water Authority, who is responsible for the apparatus under the structure of the road, have placed a diversion for drivers.
It is not yet known how long the road closure will be in place.
An Anglian Water spokesperson said: "Our teams are working to repair a damaged section of sewer pipe on Buckingham Road in Milton Keynes, which has caused the surrounding road surface to collapse. Work will be ongoing this week to complete the repair, and the road will remain closed to allow our teams to work safely. We're using overland pipes so our customers can continue to use all their facilities as normal.
"We're sorry for an inconvenience this causes, we're working hard to get things back to normal as quickly as possible."