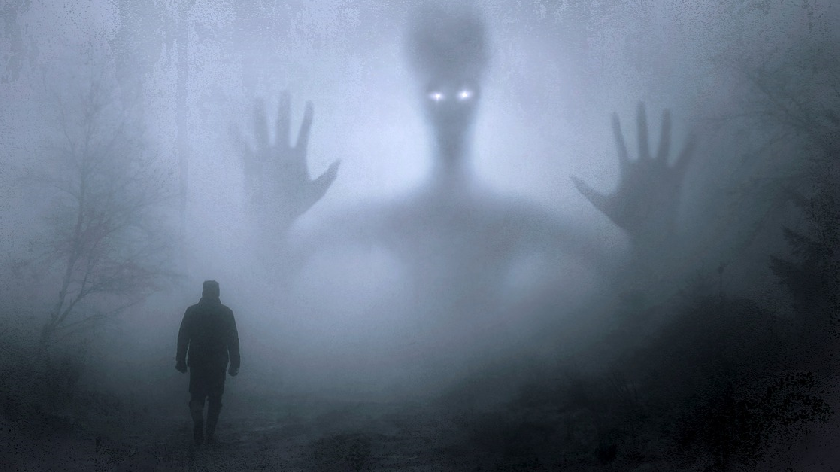 With Milton Keynes being much newer than other cities, it may be tempting to think that it has a lot less history than others.
But if it's haunted old buildings and ghost stories you are after - then there is plenty to choose from!
We've been researching all the scariest places across Milton Keynes.
Here are our top 4 spookiest places in the city:
1. Bradwell Windmill
Originally built in 1803, Bradwell Windmill cost around £500 to build and was in use for around 79 years afterwards.
The Mill is now an important part of local history, but legend has it that it is also home to a ghost.
The story says that back in 1685, a daughter of the local miller was being pursued for marriage by two local youths, one of whom ended up killing the other. Afterwards, the woman herself was found dead in one of the upper compartments of her father's mill.
Her ghost is now said to haunt the windmill today.
2. Ye Olde Swan Pub, Woughton On The Green
Many traditional old pubs have tales of ghost stories inside, but the haunted activity at Ye Olde Swan at Woughton On The Green is slightly different.
It is reported that infamous highwayman Dick Turpin stayed at the pub and left a large stone - called Turpin's Stone - outside the front of the building.
The stone itself though is 'cursed', according to the story, and if it is removed then bad things will happen to the person who moved it.
The legend says that this theory was tested by a 'skeptical customer' who was later involved in a car accident.
Other paranormal activity at the pub includes reports of bread flying from kitchen shelves, a jug landing the right way up in front of customers and staked chairs found to be replaced on the floor.
3. Bradwell Farm
Another entry for Bradwell in our guide, as the Farm is a big destination for paranormal investigations and ghost hunts.
Ghosts have been reported in the building, including a 'Grey Maid' wearing an old fashioned uniform as well as other figures.
People who have stayed in the building have also reported strange things including items in the room being moved, clothes having been packed away or even being blown on or woken up by electric shock.
4. Newport Pagnell
Newport Pagnell has been described by local author Julie Wilson as 'the most haunted town in Britain'.
Ghosts believed to be in the town include a mysterious monk, a whispering child and a woman who burned to death.
Julie's book includes 25 amazing stories of paranormal activity in the town.
Notable stories include the haunted telephone exchange and the ghost of a monk which has been seen in the Kings Arms pub. You can buy a copy of the book on Amazon here.
Do you know any other haunted places in or around Milton Keynes? Message us on Facebook or email news@mkfm.com!