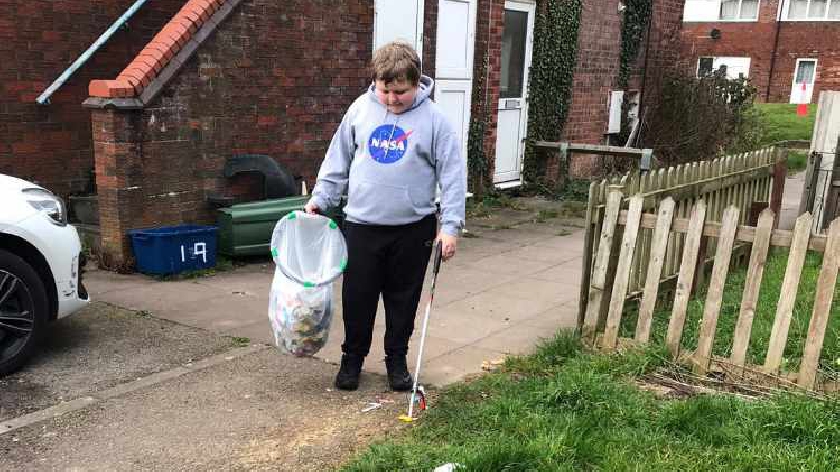 Louis, a 12-year-old boy from Milton Keynes, has been awarded the Young Hero Award at the Buckinghamshire High Sheriff's Awards this week for litter picking in his local area during lockdown.
While many of us have spent the majority of the last year inside, one 12-year-old boy decided to make a huge difference by sacrificing his free time to help clean up his local area and better the community.
A spokesperson from Thames Valley Police described Louis inspiring story by saying: "A special Young Hero Award was presented to 12-year-old Louis from Milton Keynes who has been using his exercise time during lockdown to litter pick in his local area.
"Starting with his nan's litter picker, he then used his pocket money to buy himself a picker and a hoop for the bin bags.
"Local officers described Louis as a role model, using his time to benefit not only himself but the wider community and noted that many will be appreciative of the cleaner environment he is creating, without necessarily realising that someone is going so out of their way to make this happen.
"Louis's mum said that she was bursting with pride and she was pleased that he took it upon himself to do something so selfless to stay occupied during lockdown."
Louis was referred for the award by local officer PC Hannelly, who was so blown away by his selflessness that she got in touch with the High Sheriff of Buckinghamshire to let him know about the young role model.
For more information about Louis and the other members of the public/police officers that were awarded earlier this week, please click here.