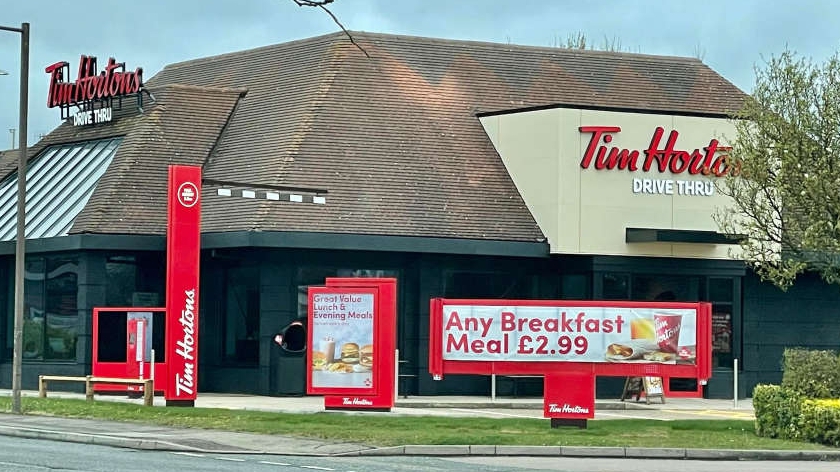 The first 100 visitors received a free breakfast!
The second drive-thru restaurant opened today at 7am.
The first 100 guests at the restaurant this morning received a free breakfast and the first customer through the front door queue and drive-thru won a whole year of free coffee.
The new restaurant, the second to open in Milton Keynes, has taken over the former Pizza Hut unit at Westcrofts Retail Park.
Famed for its Canadian charm, the new Tim Hortons restaurant is open seven days a week and will welcome customers with its famous coffee, freshly baked donuts and meals, morning, noon and night.
The menu features its best-selling items including its Timbits, Iced Capps, Freshly Baked Donuts, Tims® Crispy Chicken Sandwich and French Vanilla.
Charlotte and Darren from the MKFM team took a visit to the new Tim Hortons restaurant on Friday, ahead of today's opening and managed to get a preview of what's in store.