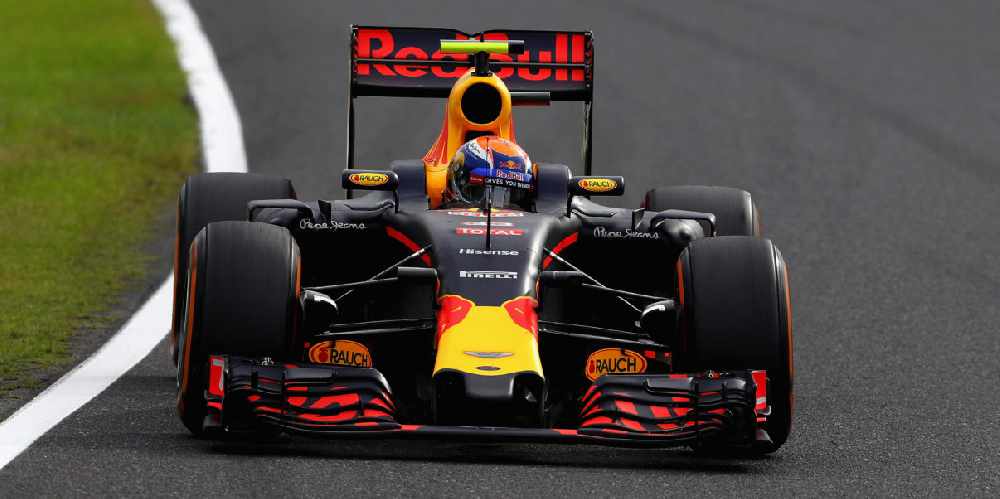 Red Bull's duo qualified in the second row ahead of United States Grand Prix.
Daniel Ricciardo will begin from third on the grid, while his teammate Max Verstappen starts 4th. The gap between the two drivers was just under 0.24, and the duo will start behind the Mercedes duo of Lewis Hamilton and Nico Rosberg.
Speaking after the session, Ricciardo declared his happiness with the session. He also said he would hope his good position would allow him to steer clear of traffic.
He said, "I'm happy with qualifying for sure. It was pretty much the best we could do today, good progression and we got quicker and quicker. We start on the supersofts and the guys around me are on softs so I hope that works out well for me. We suspected that would be the case and I was happy to do it, hopefully it gives me a little bit off the start and we can challenge the first lap.
"The supersofts probably won't have as much range as the softs so you want to try and get at least a handful of laps out of them, but ideally it puts me in a better position off the start and hopefully I can dictate my own pace as opposed to fighting in traffic."
As for Verstappen, he declared a more nuanced view. While he was pleased to get a second row finish, but admitted the session ended difficulty. Nevertheless, he also hoped the different strategy he had to Ricciardo will hold off attention from behind.
Verstappen said, "Being both on the second row is not a bad result at all. For me the qualifying started off well but didn't end great. I was happy to qualify in Q2 on the soft and that was a good lap, from there on it was quite difficult. The first run in Q3 was ok, I was just building up, and then the second run went well until the last corner where I lost some time due to over steer.
"I have three cars in front of me so there will need to be some passing during the race and hopefully starting on the soft compound will help. Mercedes have shown in qualifying that they are pretty strong and will be hard to beat. Our focus needs to be on what comes from behind us. Daniel and I starting on different strategies means we have options to attack or defend so I hope it is an exciting race."
Article by CitiBlog