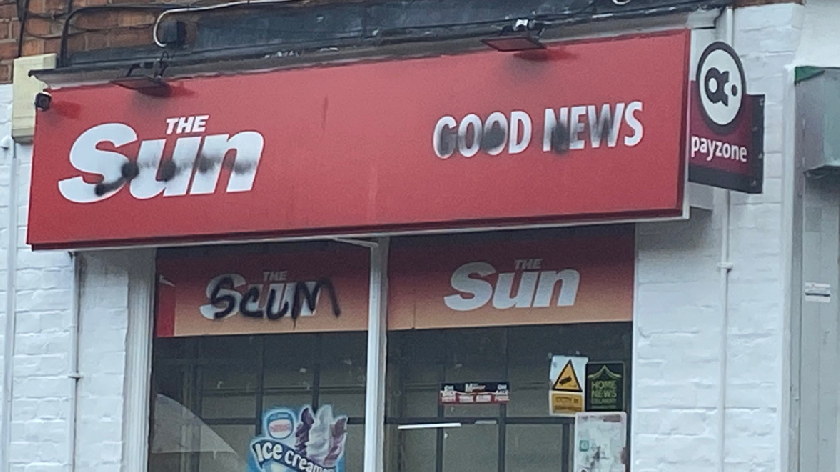 A Milton Keynes couple have had the word 'Scum' spray painted onto their store window, as well as other graffiti on their store sign.
The shop is located in New Bradwell and the image of the graffiti was captured by a local resident, who's partner went to speak to the shop owners about the incident.
She tweeted the image asking if the graffiti could be cleaned off and said that the couple who own the store were 'devastated' about what had happened.
Spray paint has been applied to the main store sign as well as a smaller logo for The Sun newspaper on the window, which has had the word 'Scum' written across it.
The person who tweeted the image added that the couple who own the store have kept everyone in the area safe during the pandemic.
She said that she has asked for as many comments and well wishes on her Facebook profile to take round to them and lift their spirits following the incident.