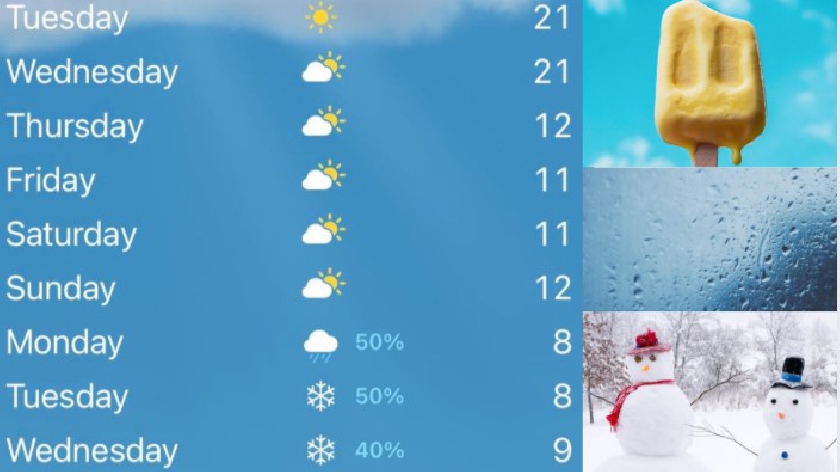 It seems the unpredictable British weather could see scorching sunshine, rain, and even snow here in Milton Keynes... in just over a week!
Weather outlets use different computer models, and varying mathematical formulas, to create the weather forecast.
This means that weather predictions can appear different, with The Met Office saying something that doesn't match the BBC, for example.
One outlet, The Weather Channel, has published quite the stand-out forecast for the next week.
The Weather Channel, which is the default forecast provider for Apple, says that Milton Keynes could be in the low twenties on Tuesday 30th and Wednesday 31st March. This warm weather comes just as the rule of six returns, as people can now meet in private gardens and parks with people outside of their household.
The temperature could then drop a fair bit, by around ten degrees, for the rest of the week.
The Weather Channel says Thursday 1st, Friday 2nd, Saturday 3rd, and Sunday 4th April will be around 11 to 12 degrees.
Then on Easter Monday, 5th April, there will be rain showers with highs of 8 degrees.
But soon after on the following days, Tuesday 6th and Wednesday 7th, there is a chance of snow!
People have taken to social media to joke about the varied forecast, with one resident saying: "The seasons seem to be much shorter than I remember them. Summer, autumn and winter in the space of eight days! Christmas shopping time?!"