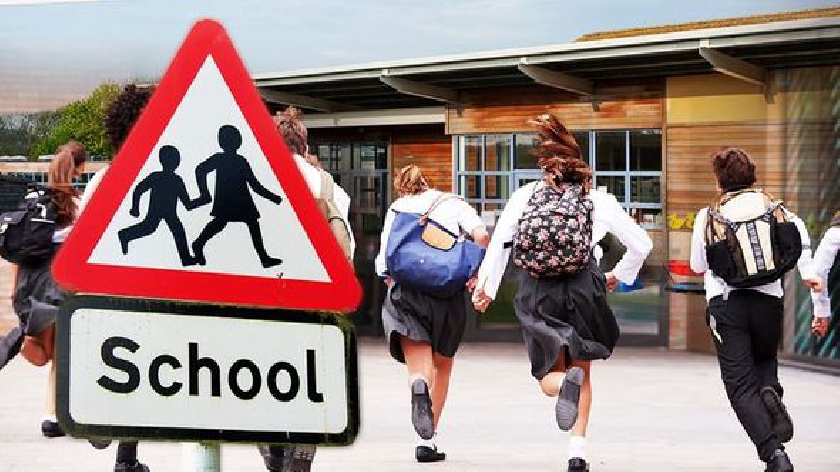 As part of the first stage of the government's roadmap to exiting lockdown, March 8th will see schools and colleges reopen to pupils across the country.
Millions of children and young people will be reunited with their friends and teachers, with schools returning from tomorrow.
Many secondary schools and colleges have already started inviting students for their first rapid lateral flow test, with schools and colleges having discretion on how to stagger the return of their students over the next week to facilitate testing and their safe return to the classroom. After three initial tests on-site students will be provided with two rapid tests to use each week at home.
Nearly 57 million lateral flow tests have already been delivered to schools and colleges across the country. Over 5 million lateral flow tests have been conducted across education settings during lockdown, with nearly one million last week alone.
Multiple schools in the local area have been putting their testing plan into practice over the last few days to ensure that students can arrive efficiently and safely.
Our mass testing programme is underway. Our fantastic team of volunteers are processing over 500 students each day ready for a staggered return to school from Monday. By Thursday next week all our students will be back which we are so excited about. #returntoschool #CovidTesting pic.twitter.com/Tn5lkYVYZl

— Denbigh School (@DenbighSchoolMK) March 5, 2021
Expressing his thanks to staff and students alike for their sacrifices over the last few months, Education Secretary Gavin Williamson said: "Tomorrow will mark a moment of joy for millions of people across the country – from the students going back to class to the teachers who can't wait to get them back – as young people walk through their school and college gates and are reunited with their friends.
"I do not underestimate how challenging the last few months have been with some children in class and most at home, but I do know how important it is for all children to be back in school, not only for their education but for their mental health and wellbeing.
"Over the last few days I've been visiting schools and speaking to staff who have been preparing for the full return and their sheer dedication and selflessness has shone through.
"I'd also like to thank children, young people, their families and carers for their patience and resilience in the face of the challenges the pandemic has posed.
Secondary school and college students are also being asked to wear face coverings wherever social distancing cannot be maintained as an additional safety measure through to Easter.