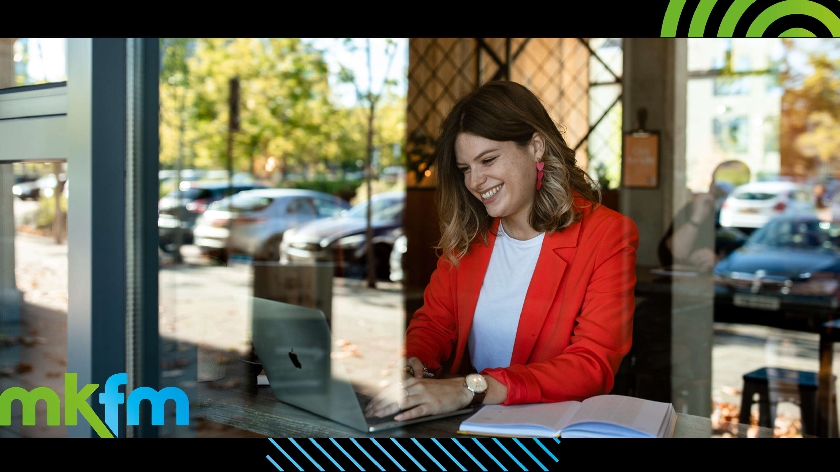 Sophie Neal, founder of social media marketing firm Social etc.
Scale-up businesses from across Buckinghamshire are being urged to apply to join one of the leading accelerator hubs for entrepreneurs.
The NatWest Accelerator is fully funded and supports and empowers entrepreneurs to scale their businesses to the next level and specialises in complete wraparound support.
The free programme includes one-to-one coaching with NatWest's experienced Acceleration Managers, access to a network of like-minded peers, supported by NatWest's Ecosystem Managers and focused support with access to experts from across your specialism.
Throughout the time on the Accelerator, entrepreneurs have access to a programme of thought leadership events and free use of NatWest modern co-working spaces in Milton Keynes hub in the centre:mk shopping centre.
Crucially, the programme is fully-funded and participants do not need to give up any equity in their businesses to take part or bank with NatWest.
Current Accelerator member, Sophie Neal, founder of social media marketing firm Social etc. said: "The NatWest Accelerator has been transformational for my business.
"The most valuable aspect has been the community and accountability that the cohort provides. With so many different skillsets, everyone is able to support each other and offer advice for overcoming challenges. Life as an entrepreneur can be lonely, so it's like having your own extended team and cheerleaders!
"When I started the Accelerator in September, my monthly turnover was around £5k and I had a virtual assistant. As I write this, I have just hit £10K turnover and have a team of three freelancers. I attribute this to the support, the network and the confidence that I have built over the course of the Accelerator.
I would recommend the NatWest Accelerator to any early stage business that is looking to build a network, gain support, grow and scale their businesses."
Michele D'Souza, Enterprise Acceleration Manager at NatWest, said: "This is a truly unique opportunity for entrepreneurs to take their business to the next level with NatWest's expertise and support. We focus on the key driver of any business – the entrepreneur – and that is what makes this programme different. Fundamentally, we help take your business further, faster."
If you're a business with ambitions to expand, the NatWest Accelerator programme could help. You may be looking to build your team, venture into new markets or seeking further investment. Whatever your ambitions, the programme could help you gain the knowledge, skills and contacts you need to scale and excel.
For more information or to apply search online for NatWest Accelerator or visit the website here.
Deadline for applications is February 17th.