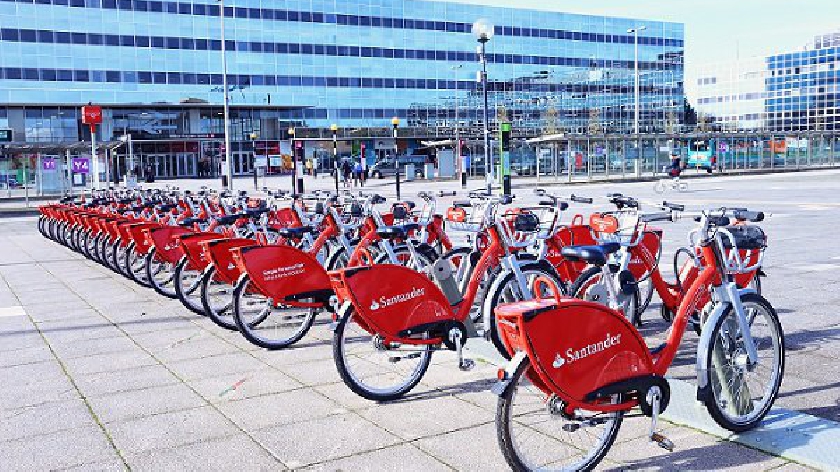 Milton Keynes' Santander Cycles bike share scheme will reopen on Monday (8/6) and local residents will be able to use the service for free.
As the nation slowly gets back to work following the coronavirus pandemic, Santander and nextbike have teamed up to ensure the first 30 minutes of every ride is free for the next three months.
With nextbike members already getting the first 30 minutes of each ride for free, it means they will be able to ride for an hour without having to pay a penny more.
"Cycling is the perfect self-distancing mode to move around Milton Keynes during the pandemic," said nextbike MD Krysia Solheim.
"We are indebted to Santander for their generosity in helping get this offer out to everyone and we urge people to enjoy traveling around Milton Keynes from a saddle. It certainly gives you a whole new perspective on your surroundings."
Dan Sherwood, Marketing Director at Santander UK said: "We're really pleased that we're in a position to re-open the scheme. We hope that with the gradual easing of restrictions, the local community can benefit from the new offer over the summer months."
Ms Solheim said while cycling was the perfect way to keep a safe distance from other commuters during the pandemic, she urged riders to take sensible health precautions.
"We remind all of our customers to take sensible and responsible measures when using the bikes, including following official social distancing rules, taking into account hand-washing and hygiene guidelines and not using our bikes if they are showing any Coronavirus symptoms.
"We will be disinfecting our bicycles in the field and in the workshop, similar to our other schemes in the UK. We're also recommending customers wear gloves when using the bikes, as well as washing hands before and after use."