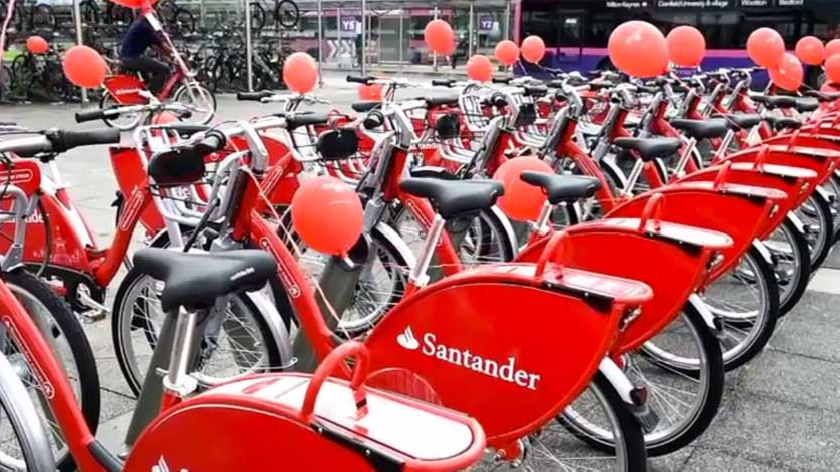 Santander have announced that all Santander Cycles are to be withdrawn from the streets of Milton Keynes for at least the next two weeks.
A high level of staff absences in the local Santander Cycles team – due to the COVID-19 situation – means that the fleet of cycles are not able to be maintained to a safe standard for users.
All 44 cycle stations in Milton Keynes will be closed in this period of time with over 300 bikes temporarily out of action.
Managing Director of Nextbike UK, the providing company of Santander Cycles, Krysia Solheim was keen to reassure the public of the safety of bike sharing. She said "We would like to emphasise that this decision has been made purely due to low staffing. Current evidence shows the COVID-19 virus doesn't survive for long in the open air, making bike share a low-risk alternative mode of transport."
Milton Keynes is one of four areas in the country that benefit from the Santander Cycles scheme, including London, Swansea and Brunel. The scheme is a popular and sustainable way of moving around a growing area with cycling suited Redways littered throughout the city.
Krysia continued and apologised to Santander Cycle users. "This is not a decision we've taken lightly. We know that many customers rely on the bikes on a daily basis and we would like to extend our unreserved apologies to everyone this decision will affect."
Regular updates can be found on the website and social media channels (@nextbikeUK)