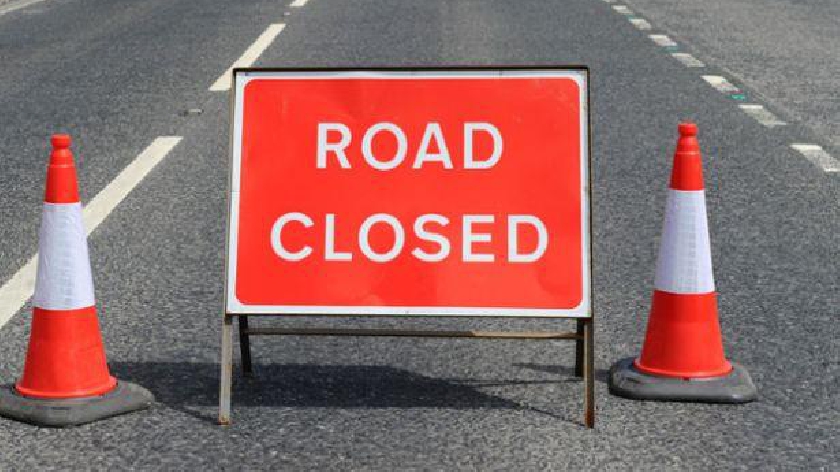 A resurfacing project on a busy roundabout will be completed in half the time following complaints from hundreds of residents about congestion.
Milton Keynes Council announced that it would be resurfacing the pothole-ridden Brinklow Roundabout, near Kingston, in the month of April.
The emergency project, which had been pushed back due to the pandemic, was said to take six weeks.
It started on Tuesday 6th April and a number of roads surrounding the roundabout have since been closed to ensure the approaches to the roundabout can be resurfaced properly.
There are thousands of homes surrounding this area, and it is a popular route due to the close proximity of Tesco, Costco, and other essential stores.
Many cars pass through, and as a result of the road closures, congestion has been building on grid roads and in surrounding estates throughout the day.
This has been a regular topic of discussion on social media, with many people branding the roadworks "chaotic" and questioning why it had not taken place during the lockdown.
Following this, Milton Keynes Council has announced that the roadworks will be completed in half the time.
A spokesperson for the local authority said: "We've been able to reduce the time for these roadworks from 6 weeks to 3 weeks by adding extra crews and working at weekends.
"Full resurfacing of the roundabout will begin 26 April - 1 May. The roundabout will be closed to traffic during this period between 9:30am and 4:30pm.
"Traffic management changes tomorrow as we continue with ducts/cabling/concrete works."
The announcement has sparked comments from people on social media, with one local saying: "What's got me, is the fact they have closed a road off on my estate that you can only turn left out of (the opposite direction to the Brinklow roundabout) this means there are only 2 entrances and exits at the mo, the traffic back up in the estate is ridiculous."
Another person added: "I appreciate the work needs to be done but the timing is ridiculous. Why couldn't it have been done during lockdown when schools & shops were closed & more people were working from home?"
The road works will be completed by the end of April.
In the mean time, the following road closures will be in place:
The westbound carriageway on the H8 Standing Way will be closed from 16th April to 25th April.
V11 between the H8 and H9 will be closed until 25th April.
The eastbound H8 Standing Way carriageway will remain open.
And people are being asked to use the H7 or H9 diversion routes.