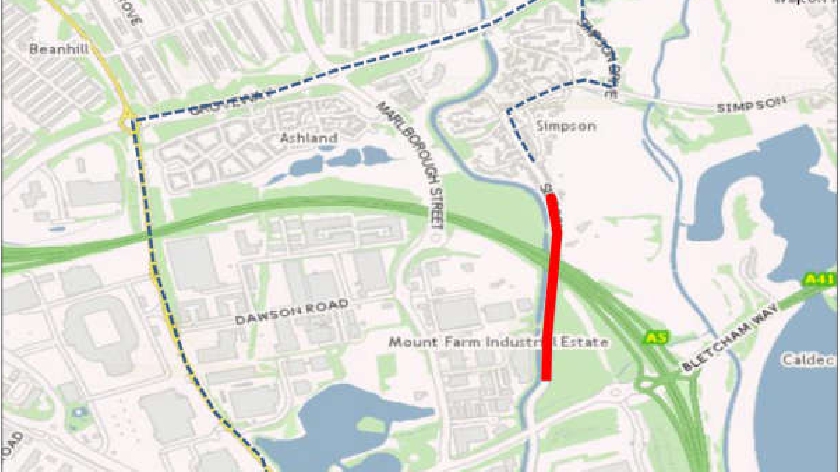 Simpson road will remain closed between 20th September and 29th October.
Simpson Road (from its junction with Bletcham Way to its junction with George Amey Centre) will be closed from September 20th.
The closure is to allow Anglian Water to carry out new water connection works.
Whilst this length of road is closed, motorists are being told to use Watling Street, Saxon Street, Groveway as alternative routes.
The public notice order says: "The temporary Order will take effect at times during the above period only when required and only when indicated by the appropriate traffic signs, which will be erected in advance of any closure.
"There will be no exemptions from the provisions of the proposed Order except for emergency service vehicles on operational duties. All of the affected properties will be notified of the forthcoming closures."
The road will remain closed until 29th October 2021.
You can find out more on the Council website.