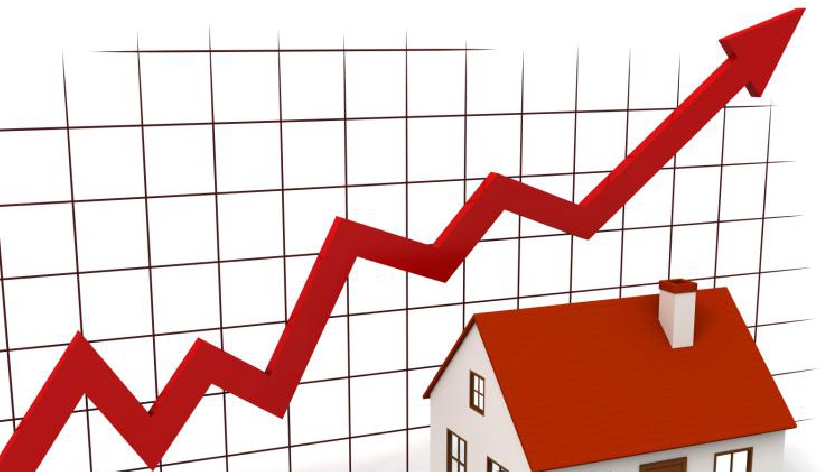 MKFM can reveal the areas with the most and least expensive house prices in Milton Keynes, with a gap of over £300,000 between the cheapest and most expensive postcode areas.
Average house price information for Milton Keynes is based on data from property website Zoopla.
With an eye-watering average house price of £518,166, the MK17 postcode area is the most expensive to buy a home in across the whole of Milton Keynes.
The area encompasses the districts of Aspley Guise, Battlesden, Bow Brickhill, Drayton Parslow, Eversholt, Great Brickhill, Great Horwood, Hulcote, Little Brickhill, Little Horwood, Milton Bryan, Mursley, Nash, Newton Longville, Potsgrove, Salford, Stoke Hammond, Swanbourne, Thornton, Tingrith, Wavendon, Whaddon, Woburn and Woburn Sands.
MK46 comes in at the second most expensive postcode, with house prices averaging £405,316. The area includes Clifton Reynes, Cold Brayfield, Emberton, Lavendon, Olney, Ravenstone, Warrington and Weston Underwood.
And the third most expensive postcode area is MK5, where house prices sit at an average of £389,519. That includes the areas of Crownhill, Elfield Park, Grange Farm, Oakhill, Knowlhill, Loughton, Medbourne, Shenley Brook End, Shenley Church End, Shenley Lodge and Shenley Wood.
Meanwhile, the cheapest postcode area has been revealed as MK2, where average house prices sit at £214,538. MK5 includes the districts of Brickfields, Central Bletchley, Fenny Stratford and Water Eaton.
And the second cheapest area is MK9, which includes the City Centre and Campbell Park, with an average price of £221,526.
You can check out the full rankings from least expensive to most expensive area here:
| | | |
| --- | --- | --- |
| MK2 | £214,538 | Brickfields, Central Bletchley, Fenny Stratford, Water Eaton |
| MK9 | £221,526 | Central Milton Keynes, Campbell Park |
| MK6 | £229,878 | Ashland, Beanhill, Bleak Hall, Coffee Hall, Eaglestone, Fishermead, Leadenhall, Netherfield, Oldbrook, Peartree Bridge, Redmoor, Springfield, Tinkers Bridge, Woughton on the Green, Woughton Park, Simpson, Winterhill |
| MK12 | £241,792 | Greenleys, Hodge Lea, Old Wolverton, Stacey Bushes, Wolverton, Wolverton Mill |
| MK13 | £255,086 | Bancroft/Bancroft Park, Blue Bridge, Bradwell and Bradwell Abbey, Bradwell Common, New Bradwell, Heelands, Stonebridge |
| MK1 | £255,510 | Denbigh, Mount Farm |
| MK14 | £271,500 | Blakelands, Conniburrow, Downs Barn, Giffard Park, Great Linford, Linford Wood, Oakridge Park, Stantonbury, Neath Hill, Redhouse Park |
| MK3 | £280,807 | Church Green, Far Bletchley, Old Bletchley, Newton Leys, West Bletchley |
| MK8 | £286,787 | Crownhill, Grange Farm, Great Holm, Hazeley, Loughton, Loughton Lodge, Two Mile Ash, Whitehouse, Wymbush |
| MK11 | £304,535 | Fullers Slade, Galley Hill, Kiln Farm, Stony Stratford |
| MK4 | £321,318 | Emerson Valley, Furzton, Kingsmead, Oxley Park, Shenley Brook End, Snelshall West, Tattenhoe, Tattenhoe Park, Westcroft, Whaddon, Woodhill |
| MK7 | £321,970 | Browns Wood, Caldecotte, Kents Hill, Tilbrook, Walton, Walton Hall, Wavendon, Wavendon Gate, Old Farm Park |
| MK10 | £329,451 | Brinklow, Broughton, Kingston, Middleton, Monkston, Oakgrove |
| MK15 | £334,368 | Bolbeck Park, Downhead Park, Fox Milne, Newlands, Pennyland, Pineham, Northfield, Tongwell, Willen Park, Willen, Willen Lake, Great Woolstone, Little Woolstone |
| MK16 | £335,119 | Astwood, Broughton, Chicheley, Filgrave, Gayhurst, Hardmead, Lathbury, Little Crawley, Moulsoe, North Crawley, Newport Pagnell, Sherington, Stoke Goldington, Tyringham |
| MK19 | £372,312 | Beachampton, Calverton, Castlethorpe Cosgrove, Deanshanger, Hanslope, Haversham, Little Linford, Long Street, Old Stratford, Passenham, Upper Weald, Wicken |
| MK5 | £389,519 | Crownhill, Elfield Park, Grange Farm, Oakhill, Knowlhill, Loughton, Medbourne, Shenley Brook End, Shenley Church End, Shenley Lodge, Shenley Wood |
| MK46 | £405,316 | Clifton Reynes, Cold Brayfield, Emberton, Lavendon, Olney, Ravenstone, Warrington, Weston Underwood |
| MK17 | £518,166 | Aspley Guise, Battlesden, Bow Brickhill, Drayton Parslow, Eversholt, Great Brickhill, Great Horwood, Hulcote, Little Brickhill, Little Horwood, Milton Bryan, Mursley, Nash, Newton Longville, Potsgrove, Salford, Stoke Hammond, Swanbourne, Thornton, Tingrith, Wavendon, Whaddon, Woburn, Woburn Sands |