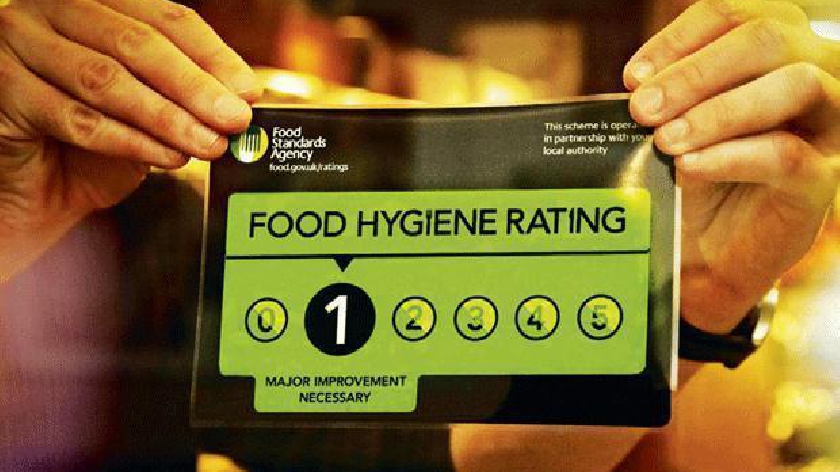 An MKFM analysis of the latest figures from the Food Standards Agency has revealed that there are 16 cafes, take-away's, restaurants, schools and venues in Milton Keynes with a zero or one star food hygiene rating.
The ratings are intended as a snapshot of the standards of food hygiene found at the time of inspection. It is the responsibility of the business to comply with food hygiene law at all times.
It includes the handling of food, how food is stored, how food is prepared, cleanliness of facilities and how food safety is managed.
Two establishments in Milton Keynes have a zero star hygiene rating, which means that urgent improvement is necessary.
Those establishments with a one star hygiene rating in Milton Keynes are ones in which a major improvement has been deemed as necessary.
Zero Star Hygiene Ratings:
New Bradwell Tandoori Takeaway, 24a High Street, New Bradwell, Milton Keynes, MK13 0BT
Stumpy's Shack, 1 Radcliffe Street, Wolverton, Milton Keynes, MK12 5DQ
One Star Hygiene Ratings:
Bishop Parker RC School (St Pauls School), Bishop Parker Catholic School, Barton Road, Bletchley, Milton Keynes, MK2 3BT
Cafe Express, Milton Keynes Coachway, 1-7 Coachway Road, Broughton, Milton Keynes, MK16 0AA
Dial a Curry, Unit 3 Summerson Court, Summerson Road, Bleak Hall, Milton Keynes, MK6 1LE
Gullivers Land, Gullivers Land, Livingstone Drive, Newlands, Milton Keynes, MK15 0DT
KC's (Kingston Coffee Shop), 15 Winchester Circle, Kingston, Milton Keynes, MK10 0BA
Krispy Foods, 9 Melrose Avenue, Bletchley, Milton Keynes, MK3 6PB
Mama Africa, 27a Farthing Grove, Netherfield, Milton Keynes, MK6 4JH
MK Dilo Food, Central Milton Keynes Market, Milton Keynes
MK Dosa and Curry Takeaway, Unit 2 Summerson Court, Summerson Road, Bleak Hall, Milton Keynes, MK6 1LE
MK Halal Meat & Seafood Market, 159 Fishermead Boulevard, Fishermead, Milton Keynes, MK6 2AB
Stony Stratford Stores (Budgens), 5 Cofferidge Close, Stony Stratford, Milton Keynes, MK11 1BY
Taipan, 5 Savoy Crescent, Central Milton Keynes, Milton Keynes, MK9 3PU
The Old Mill Public House, Clifton Road, Newton Blossomville, Milton Keynes, MK43 8AN
CORRECTION (31/12/18 10:50): An earlier version of this article stated that Golden Palace in Bletchley was rated one-star. Milton Keynes Council have informed us today that the restaurant was re-inspected at the end of November and awarded a four-star rating. This has not yet reflected on the official food.gov website, which is due to be updated in January.