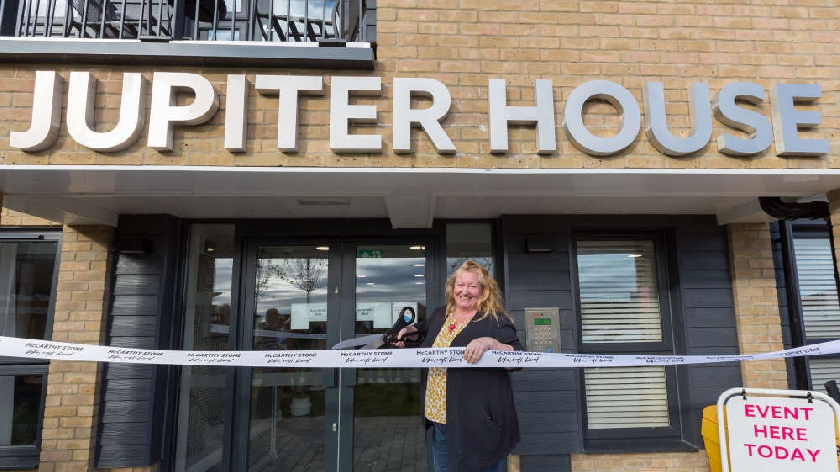 Celebrity gardener and TV presenter, Charlie Dimmock, treated local retirees with a visit to McCarthy Stone's Jupiter House Retirement Living development in Milton Keynes.
Charlie Dimmock first shot to fame in 1997, when she joined the gardening series Ground Force.
Charlie entertained guests with a gardening demonstration at the Jupiter House development in Walnut Tree.
Charlie also provided advice and inspiration for a variety of planting schemes, as well as answered guests' burning gardening queries as part of a Question-and-Answer session.
Charlie Dimmock said: "I was delighted to be invited to Jupiter House and join in the celebrations.
"We had a wonderful time discussing an eclectic mix of gardening questions covering how to maintain colour and greenery in the colder winter months, as well as a few Garden Rescue questions. It was a joy to meet all the homeowners and their guests."
For more information on Retirement Living in Milton Keynes, or Jupter house, call 0800 310 0383 or click here.