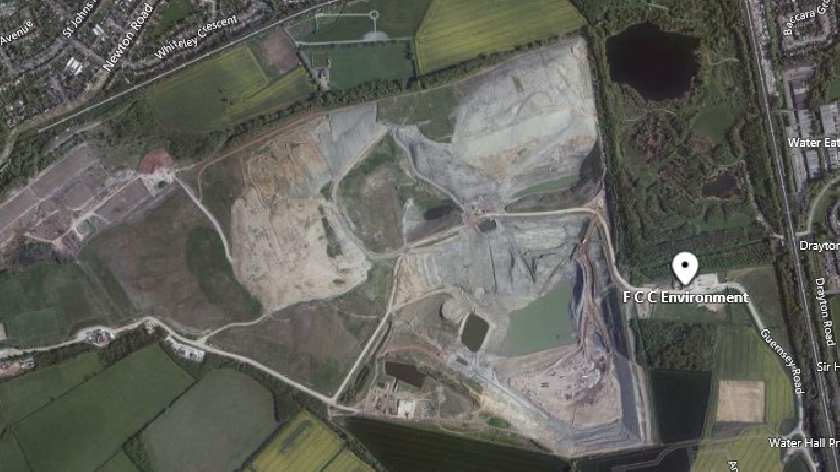 Residents who say their homes are plagued by huge swarms of flies have blitzed the council with their objections to a plan to extend the life of a landfill tip.
Bletchley Landfill Site had been due to close in 2022 but the owners now want to extend its life by 15 years – to February 6, 2037.
"Every year our estate is plagued by huge swarms of flies," said one Newton Leys resident on MK Council's planning website.
"The problem is so bad that in summer months we cannot open our windows or leave our doors open as our home gets infested with them.
"We cannot leave food unattended for a second as they will be landing all over it which when we have small children it's a nightmare."
Another Newton Leys resident wrote: "Often in summer we have so many flies – I mean thousands – all trying to get into our homes – making it impossible to open windows and therefore affects our health."
And another among scores who have responded to the plan of the owners, Northampton-based FCC Environment, says people bought homes because the landfill would not be open be after 2022.
FCC, has also made its case to council planners online.
They are also proposing amendments to a scheme to restore the landscape at the 2.29 hectare site off Guernsey Road.
The site has been in use for about 40 years and before that used to be a London Brick Company clay pit.
FCC has told the council that people are recycling much less than they used to, meaning that they can't fill the space before 2022. They say there are still 10 million cubic metres of space left to fill.
The waste is used to create the new landscape.
And on environmental issues, including traffic concerns, they say: "The proposal has been assessed and it is considered that it will not result in any significant environmental or amenity impacts."
One of the three ward councillors, Emily Darlington (Lab, Bletchley East) is also the council's head of public realm, including waste and recycling. She has objected.
She says neither members of the public, nor council officers, or parish councils have had time to consider it. She also says it is not in line with the council policy of becoming the world's greenest city.
"This application was submitted at a time when council officers are facing unprecedented pressure on resources to continue to deliver essential services," she said.
The council's planning website says the application is due to be decided by June 11 this year.
But Cllr Darlington said the council is awaiting guidance from the Government over how contentious matters should be handled during the coronavirus pandemic.
Council committees aren't meeting and ways of holding them online are yet to be decided.