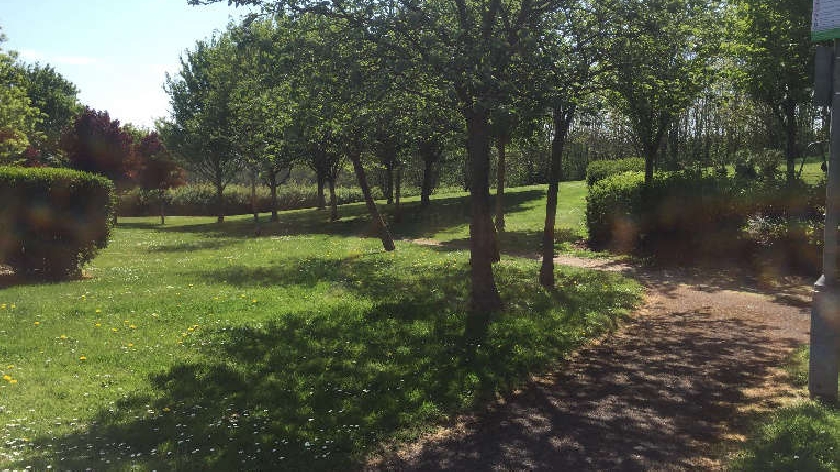 Image: Newport Pagnell Town Council
Newport Pagnell residents have been sharing a petition to save a much-loved green space.
Burgess Gardens is described by the Town Council as one of Newport Pagnell's 'hidden gems'.
It is a 'much-loved' green space, mainly used for dog-walking.
Residents have been taking to social media to share a petition that has been created to save the space and say that Newport Pagnell Town Council are proposing to turn the space into gated allotments.
The petition says: "The Town Council has already written to a limited number of residences in Burgess Gardens and Dulwich Close regarding possible car parking issues. This proposal has otherwise not been widely publicised and will most likely to slip under the public radar.
"It will therefore proceed minimal or no public objection as the majority of Green Park residents will be totally unaware of this proposal until it is too late to be stopped.
"You cannot underestimate how much the loss of this small green space will mean to Green Park residents and dog owners who appreciate it on a daily basis.
"There are no alternative enclosed dog exercise spaces within the town and no alternative spaces within Green Park other than shared use of football fields or children's play spaces, both are clearly not ideal."
At the time of this article (19:15, 31/8), the petition has received 103 signatures.
You can read more and sign the petition here