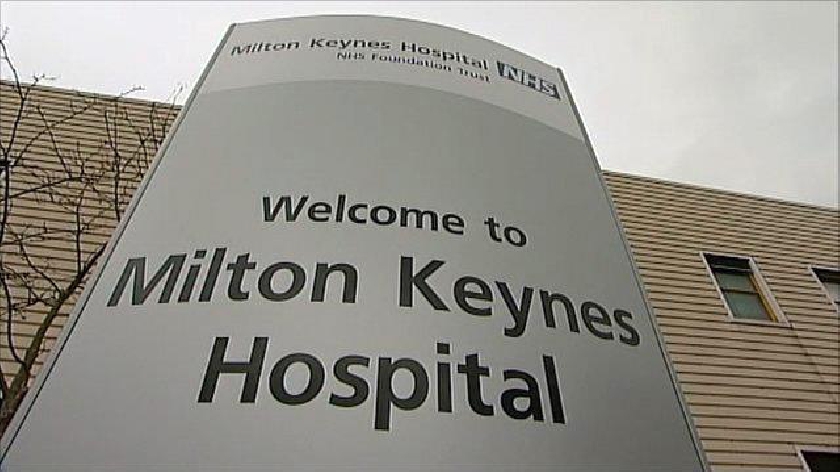 Residents are being asked to check with 111 first as hospitals across the Bedfordshire, Luton and Milton Keynes Integrated Care Board see rising pressures.
"With Group A STREP, flu and Covid-19 infections circulating in our communities, we are seeing an increase in the number of very sick people who need urgent care in our area," Dr Sarah Whiteman, Chief Medical Director, Bedfordshire, Luton and Milton Keynes Integrated Care Board tells residents.
"This means that all organisations from primary care to social care, mental health, community care, hospitals and ambulance services are working hard to meet the growing demand. It also means that people are waiting longer to access health and care services locally."
Last month, in an exclusive interview with hospital CEO Joe Harrison, it was revealed to MKFM that Milton Keynes hospital is seeing 'record-breaking' number of patients. He said: "It is unfortunately a record breaking time for us. We are seeing record breaking numbers of patients turning up at the Emergency Department and the staff are doing the best possible job they can to cope with the pressures."
The Hospital CEO told MKFM that currently, 8/10 people are seen within 4 hours at the Emergency Department at Milton Keynes University Hospital. "That is not as good as the national target says we should be doing," Professor Joe Harrison explained.
READ MORE: NHS wait times: Milton Keynes hospital seeing 'record-breaking' number of patients
Residents are now being urged by the care board that covers Milton Keynes to make sure they are accessing the right services to help keep pressure as low as possible.
Dr Sarah Whiteman, Chief Medical Director says: "Our dedicated teams are working hard, but we are asking everyone in Bedfordshire, Luton and Milton Keynes to help us by checking 111.nhs.uk (NHS 111 Online) first if you need help, so you can access the right service for you, like a consultation with a pharmacist.
"If you need to speak to someone at 111, this will include some waiting time, but it is still the quickest way you will be able to access the treatment you need. The order that people will be called back, will be based on clinical need.
"Hospital and social care teams are working together to discharge patients when they are ready, so we can continue to treat very sick patients. We are calling on our communities to ask for their support in managing this. If a friend or family member is in hospital and ready to go home, please work with hospital staff to get them home as soon as possible.
"Preventing ill health during the winter is equally as important as caring for those who are sick and so you can help protect yourself and your family by booking your flu, Covid and pneumonia (over 75s only) vaccines and ensuring that children in your care have received all their childhood immunisations."
More information about vaccines and how to get your jabs is available on the Bedfordshire, Luton and Milton Keynes Health and Care Partnership website.
Currently, ambulance strikes are taking place across the UK as more than 25,000 members of staff stage walkouts over pay.
Services in London, the North East, North West, South West and Yorkshire will be affected, with ambulance staff in Milton Keynes not striking.
READ MORE: Ambulance strike: Is Milton Keynes affected by strike action today?