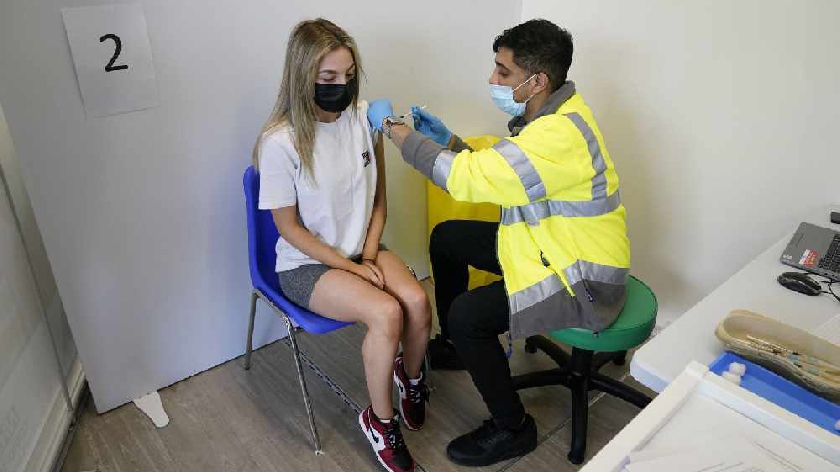 People over the age of 16-years-old are being reminded that they can attend Saxon Court for a walk-in vaccination.
16 and 17-year-olds can now have the Pfizer vaccine to protect them against the virus and there is no need for parental consent.
Just over 5,000 people aged under 18 in Bedfordshire, Luton and Milton Keynes have had the jab so far.
Geraint Davies, Senior Responsible Officer for the Vaccination Programme, from Bedfordshire, Luton and Milton Keynes Clinical Commissioning Group (CCG) said: "We would urge anyone who hasn't yet been vaccinated to come forward to get the very best protection before the autumn and winter, and younger people to have the single dose recommended by experts before schools, colleges and universities reopen in September.
"Even if you've had the virus, it's important to get the vaccine to protect you and your loved ones.
"Our friendly staff are experienced at supporting people who are nervous about being vaccinated and you can ask any questions you might have on the day. Do let staff know if you're worried when you arrive at a vaccination centre, and if you'd like to bring someone along to support you, that's absolutely fine.
"Young people can just turn up to one of the walk-in sessions across the area now or wait to be contacted by the NHS to book an appointment."
The walk-in Pfizer vaccine sessions for this week are as follows:
Milton Keynes
Centre
23 August
24 August
25 August
26 August
27 August
28 August
29 August
Saxon Court,

502 Avebury Boulevard

Milton Keynes

MK9 3HS

16.00 – 19.00
09.00 – 19.00
16.00 – 19.00
09.00 – 15.00
09.00 – 15.00
Rainbow Pharmacy

Michael Young Building

The Open University

Milton Keynes

MK7 6BB

9.00 – 13.00

14.30 – 17.30

9.00 – 13.00

14.30 – 21.00
If you have any symptoms of COVID-19 please don't attend any vaccination centre but instead self-isolate and get a test