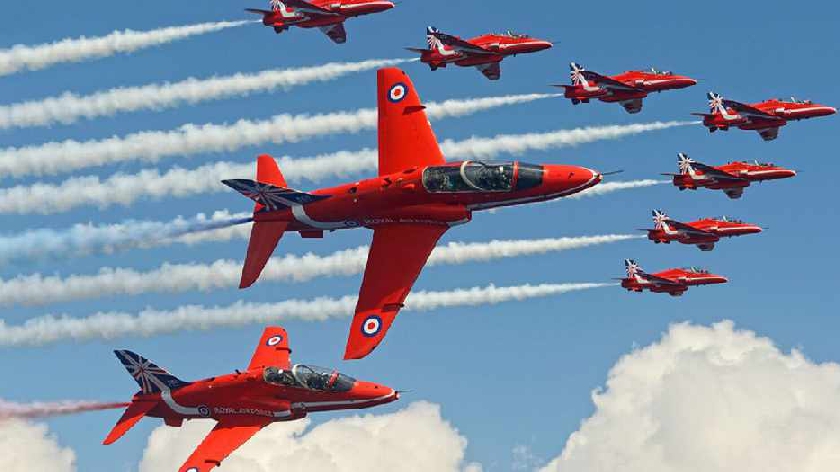 The Red Arrows will be flying over various parts of the country tomorrow (31/3) as part of a practice airshow, and some people on the outskirts of Milton Keynes may be able to see it.
According to A Guide To Military Airshows, the famous acrobatic teams are set to fly west over Deanshanger just after 11:13am on Wednesday.
It also appears that The Red Arrows will pass over near-by villages Thornton and Pottersbury, according to the map.
They will then fly directly over Stoke Bruerne and Northampton at around 11:19am.
This flyover is a part of a practice for The Red Arrows, which will see them fly over the Runnymede Air Force memorial, starting and ending at RAF Scampton in Lincolnshire.
Timings and routes may change dependant on weather or operational restraints, but their current routes will see them take off at 10.37am and return to base at 11.30am.
Click here to view the planned route for tomorrow's practice flights.