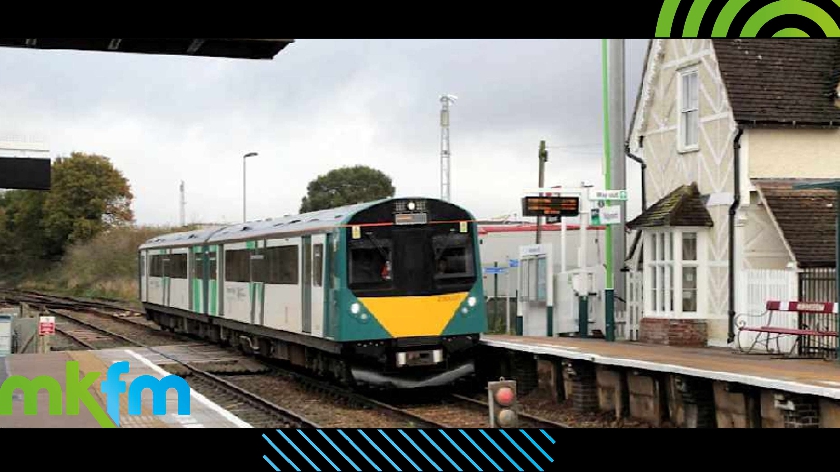 The Rail Minister has said he will work with Milton Keynes MP to 'ensure' that residents have access to the Marston Vale service following its temporary suspension.
On December 1st, it was announced that the Marston Vale line was being temporarily suspended until further notice.
The news followed confirmation that Vivarail had entered administration.
"Without the guarantee of effective maintenance cover for the fleet London Northwestern Railway have been left with no option but to temporarily suspend the service whilst a solution is found.
"A full rail replacement bus service (all stations and limited stop) will be provided in the meantime. All vehicles are accessible," Marston Vale Community Partnership explained.
The line runs from Bletchley to Bedford.
Iain Stewart MP has met with the Marston Vale Community Rail Partnership (MVCRP), the Chair of Bedford – Bletchley Rail Users' Association (BBRUA) as well as Councillors from Woburn Sands Town Council regarding the current suspension of the Marston Vale Line between Bletchley and Bedford.
The MP for Milton Keynes South discussed issues regarding the suspension and has written to Huw Merriman MP, Minister of State (Rail and HS2), to raise a number of concerns and queries.
'As you know, the main cause of the suspension of the Marston Vale Line is not having the team to maintain and service the rolling stock due to the administration of Vivarail. However, as I understand it, some of the engineers that worked on the Marston Vale Line rolling stock were contractors through an agency and not directly employed by Vivarail,' the MP wrote.
'Whilst I am sure some of them will have sought alternative employment, I am certain there are some still job-searching. To that end, I wondered if there is a possibility for them to be re. hired directly by London Northwestern Railway (LNWR) or Network Rail? By having some of these engineers employed, the line should be able to function in some capacity because they would be on hand to ensure sufficient maintenance of the trains, satisfying the necessary safety regulations needed to operate.'
Yesterday (20 January) at Transport Questions, Iain Stewart MP asked the Rail Minister for 'his assurance' that he is doing everything he can to ensure the earliest possible reinstatement of the Marston Vale Line.
The Rail Minister responded: "It is an incredibly sad situation to see Vivarail who were pursuing good and innovative technology have to go into administration. I am really keen to work with him (Iain Stewart MP) to ensure that West Midlands Railway puts on a service as soon as possible. Together, we will look into whether contractors can contract into West Midlands Railway and whether those contractors have the skills are needed.
"I will work with him in partnership to ensure that his contituents have this service back up and running."