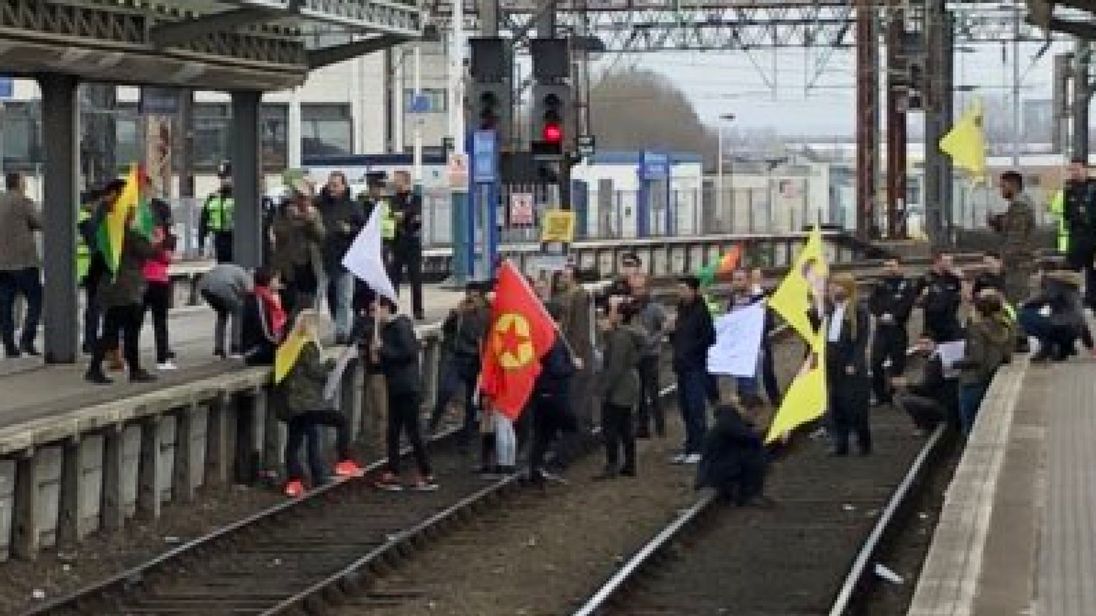 Virgin Trains services from Milton Keynes Central to and from Manchester Piccadilly are still being disrupted, despite the station now having re-opened after protesters forced its earlier closure by going onto the tracks at the station.
Trains between Milton Keynes Central and Manchester Piccadilly may be amended, cancelled or delayed by up to 30 minutes.
Services to London Euston from Milton Keynes Central which start at Manchester Piccadilly are also being affected.
It is believed the protesters are in support of the YPG (People's Protection Units), a Kurdish militia group.
The protesters have been removed from Manchester Piccadilly station and Network Rail staff and the British Transport Police have allowed the station to be reopened.
Earlier alternative travel arrangements for Virgin Trains passengers have now ended.