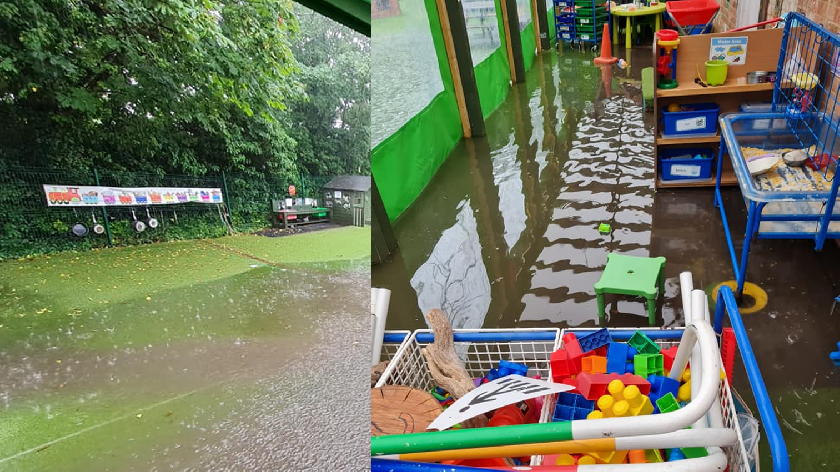 A pre-school in Milton Keynes was forced to 'urgently evacuate' this afternoon as heavy rainfall and flooding hits the city.
Parents of children at Little Tinkers Pre-School on Buckingham Road in Bletchley were asked to come and collect their children with the fire service also in attendance.
The pre-school said in a statement on their social media that they had to "urgently evacuate the building this afternoon" due to "the seriousness of the flooding".
They added that they were advised by the fire brigade to close early and thanked them for their "rapid response".
Fire crews were called at just before 2pm and isolated the electricity at the pre-school.
It comes as today's heavy rainfall has resulted in disruption and flooding in various areas across Milton Keynes.
And households in Beanhill that have been affected by the flooding have been told they can seek refuge at a local children's centre.