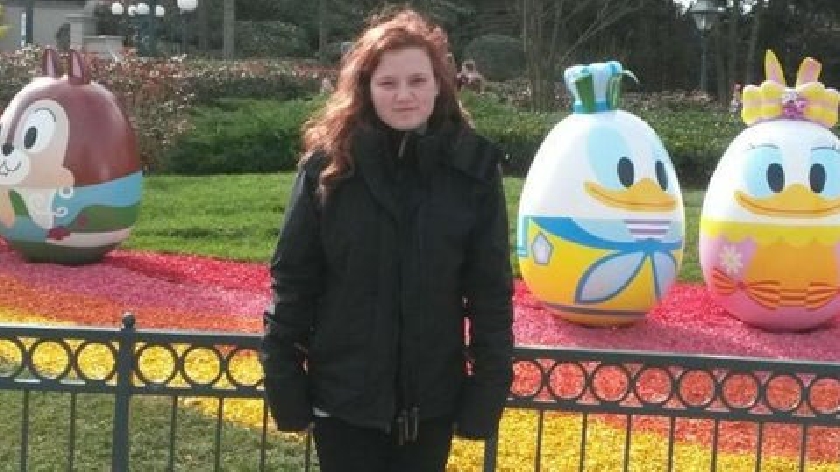 Thames Valley Police has revealed a possible sighting of Leah Croucher on the day she disappeared that officers say "is likely" to have been her.
This piece of newly-published information has been released today (15/2) to mark the two year anniversary of Leah's disappearance.
Leah Croucher, who is 21, was reported missing from Emerson Valley on Friday 15 February 2019, by her family. They last saw her at 10pm the day before, 14 February.
The last confirmed sighting of Leah was on the morning of 15 February along Buzzacott Lane in Furzton, and the last activity on her phone was just after 8.30am that day.
CCTV footage shows Leah walking towards her workplace in Knowlhill, with reports being made that she was potentially at Furzton Lake before she disappeared.
To mark the two year anniversary of Leah's disappearance, police are focusing on the area from Buzzacott Lane to Leah's workplace about a mile and a half away.
Senior Investigating Officer, Detective Chief Inspector Andy Howard, has said this appeal includes a newly-revealed potential sighting of Leah.
He added: "The sighting came in some time ago. We were never able to corroborate it was Leah. It was a female dressed in black. But now we believe it is likely to have been Leah."
DCI Howard thinks it is "impossible" that nobody else saw Leah, especially as the area was busy with families on the school run, and people out exercising.
He continued: "I genuinely believe that there are people in the area that morning who will have seen Leah and who can help the investigation. It was the day after Valentine's Day and the last day before the schools finished for half-term so I am hopeful that it is a date that people may be able to recall more readily.
"It's never too late to come forward with information to help our investigation, no matter how insignificant it may seem to you."
He concluded: "I would also like to make a further appeal regarding a female of similar description to Leah who was seen apparently upset by Furzton Lake later on the morning that Leah went missing. Despite previous appeals nobody has come forward with information about this person and we have so far been unable to identify her. It is very important for the investigation that we establish the identity of this person. Clearly if it is Leah then it is hugely significant but equally if this girl is not Leah then it will assist the investigation if we can preclude this person from the enquiry."
Police have re-released the image attached as this is a similar outfit that Leah wore when she went missing.
DCI Howard is asking residents, especially those who live in Emerson Valley and Furzton, to study the photograph and think back to that day in 2019.
Anyone who has information that could lead to the force locating Leah Croucher, is asked to contact 101 quoting reference number 43190049929, or Operation Dawlish.
Information can be left via our dedicated website for this investigation, which is https://mipp.police.uk/operation/43H218A55-PO1/.