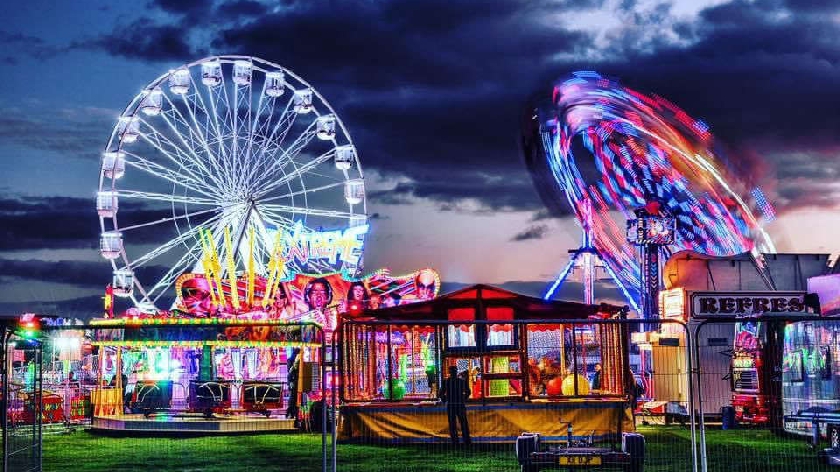 Picture from 2018
It has been announced that the popular fair at Campbell Park will be returning this November, alongside Milton Keynes' annual Fireworks Spectacular.
Last month, MKFM exclusively revealed that Milton Keynes' annual Fireworks Spectacular will be back for Saturday 5th November.
The much-anticipated event has been an annual favourite for families across Milton Keynes for decades and draws crowds of over 100,000 people from across the city each year.
Keith Emmett & Sons have confirmed that the popular fair will also be returning to Campbell Park from Wednesday 2nd November until Sunday 6th November.
The fair supports the cost of the fireworks and a £1 entry charge is set to be in place to help fund increased security for this year's event, with searches taking place on the gate.
Residents will be able to enjoy the fair between 6pm and 10pm on weekdays and 2pm until 10pm on weekends. Fair-goers will also be able to enjoy the attractions at a reduced rate on Sunday 6th November, the day after the Fireworks Spectacular event.
As a result of the pandemic, the much-loved fireworks display hasn't taken place since 2019.
This year, the event was at risk again due to increased costs and added complexity to put the fireworks on. A Facebook post from Emmett and Sons explained that support was needed for third parties to ensure the future of the event.
Last year, several smaller events reported that they were overwhelmed due to the event in Campbell Park not going ahead. There has also been concern from Bucks Fire that more people may take to hosting their own back garden events leading to the risk of more household fires and personal injury.
In September, Darren and Lia announced on the MK Breakfast Show that with the support from MKFM and headline sponsor Brioche Pasquier, the popular Fireworks and Funfair event is back, returning to Campbell Park on Saturday 5th November 2022.
READ MORE: Biggest firework display in Milton Keynes to make its comeback this November to celebrate city status
Image from Keith Emmett & Sons 2018 Fair.