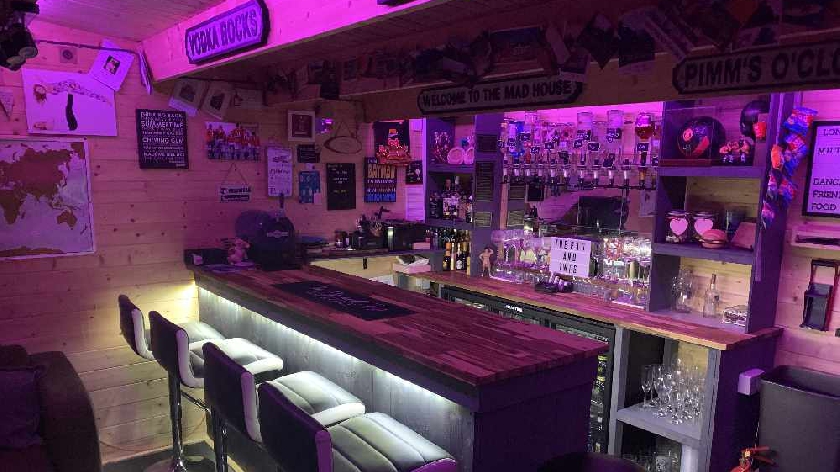 One of last year's entries (Dan's day bar in MK)
Following last year's success, a competition has returned to see if Milton Keynes is home to Britain's best home bar.
Games retailer Liberty Games is once again on the hunt to see if local people's lockdown projects have turned into an award-winning home setup.
The winner of Britain's Best Home Bar, just like last year, will be given a year's supply of free beer worth £300.
In 2020, dozens of submissions came from Milton Keynes, with Brandon Murray from nearby Newton Longville standing in at 4th place and Enza Nugent from Milton Keynes in 6th place.
A spokesperson for Liberty Games said: "This year we have a UK based summer on the cards once again and it seems us Brits will have to make the most of our gardens and even more use of those turfside taverns.
"The Best Home Bar Competition is back to check out your summer 2021 set ups, whether it be your tropical-inspired hawiian tiki bar, the classic brit boozer or the classy cocktail bar, we want to see them all."
All entrants need to do to be in the chance of winning, is visit the link here, and submit one photo of their home bar, before 5th July 2021.