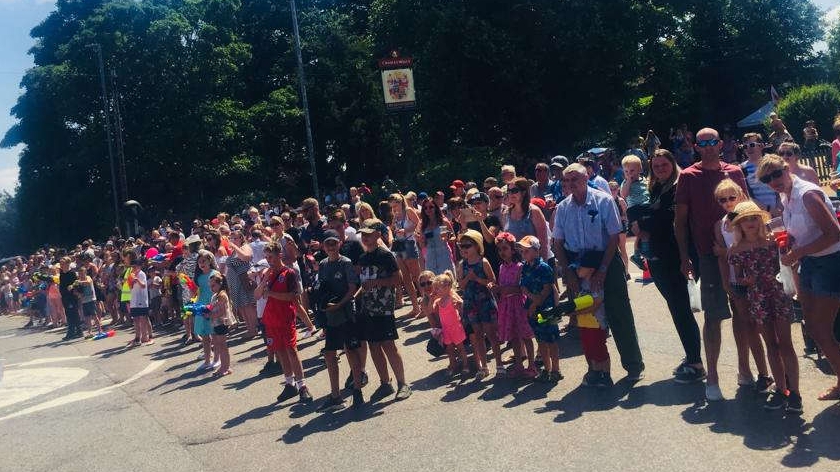 Newport Pagnell Carnival
Newport Pagnell Carnival is back this weekend (2nd July - 3rd July).
Thousands of people are expected to flock to Newport Pagnell this weekend as the longest running carnival in the Milton Keynes borough returns.
The two-day event, taking place this weekend, will host entertainment such as live music, stalls, classic cars, a dog show, a duck race, a car-boot and more.
Some road closures are set to be in place over the weekend for the safety of the carnival-goers.
A notice issued by MK Council says-
No vehicles shall be permitted to enter or proceed along the following roads and lengths of roads within Blakelands and Newport Pagnell, Milton Keynes whilst the carnival proceeds through them:
Tanners Drive, Blakelands to its junction with the V10 Brickhill Street
Along Brickhill Street in a northerly direction to its junction with Wolverton Road at the Giffard Park Roundabout
Along Wolverton Road through to High Street, Newport Pagnell
Along High Street to its junction with St John Street
Along St John Street, through to Tickford Street to its second junction with the Severn Drive adjacent to Chartwell House
Along Severn Drive to its junction with Trent Drive, continuing along Trent Drive until the parade enters Riverside Meadow at Dove Close between the hours of 11:45am and 1:45pm on Saturday 2nd July 2022.
Newport Pagnell Carnival requires and army of volunteers to make the 2 day event happen. However, this year they are still short of people volunteering to close the roads.
Until all road junctions are marshalled, the team behind Newport Pagnell Carnival are unable to close roads on the route, meaning the 5k run and annual parade would not be able to take place.
Road marshals need to be on their junctions at 11.30am and then be on hand to advise motorists of closures and alternate routes (where possible) until the parade has passed. Marshals are then free to enjoy their weekend, knowing they made carnival possible.
Litter pickers are also needed for each days to keep the town clean and tidy.
Anyone interested should contact the carnival Facebook page or email volunteers@newportpagnellcarnival.com.