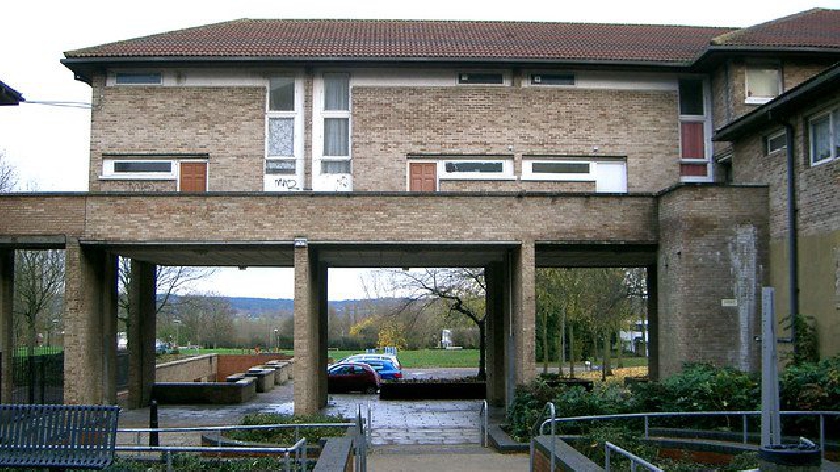 A leading councillor has given the go-ahead to nearly £1m of environmental improvement works at a Bletchley estate after a robust clash with two of her political opponents.
Plans for the Lakes Estate include new pocket parks, courtyard areas and a brand new redway route linking the heart of the estate to the Blue Lagoon.
While Labour cabinet member Cllr Emily Darlington (Bletchley East) sees it as a sign of political commitment to regeneration of the Lakes Estate, the Tories see it as a cynical distraction ploy to take attention away from a lack of commitment.
Residents at Serpentine Court voted overwhelmingly at the end of 2018 to demolish their homes, but more than two years later there is no sign of the bulldozers moving in.
And at a delegated decisions meeting on Tuesday, Tory leader Cllr Alex Walker (Stantonbury) accused Cllr Darlington, the cabinet member for public realm and housing services, of continuing her predeccessor's opposition to regeneration "to keep the left wing of the Labour party happy."
Labour pulled the plug on plans for the wide-scale demolition and replacement of 8,500 homes on seven estates in Milton Keynes in the summer of 2019, which the Tories insist was a mistake. The Lakes Estate regeneration is a legacy of that policy.
"What residents want is what they voted for and they want that to happen to the time-frame that you promised," said Cllr Walker. He called for Cllr Darlington to commit to the project.
But Cllr Darlington hit back: "You are holding up red herrings – there is nothing to suggest it will not go ahead."
She said environmental projects, £675,000 on play areas, £160,000 on courtyard improvements and a £125,000 top up for a new redway route were something that the council can "get on with" while the main work goes through its "more complicated" process.
"We're not like the national Government which gives contracts to our friends, we're going to do that transparently and properly," she said.
"It is proceeding at the fastest pace we can do."
But Cllr Allan Rankine (Cons, Bletchley Park) said new homes in the regeneration project had been promised for December just gone.
"Procurement hasn't even started. You are way off track, residents face another year of prevarication and this looks like a distraction exercise.
"By the time you stop prevaricating, Serpentine Court will have collapsed of its own accord."
Will Rysdale, the council's head of housing delivery, said when the council had asked for expressions of interest, it had not received the response it had wanted.
He said contracts had now been broken down into lots and the council has had a higher level of response.
There are also concerns about a possible drop in the housing market, which is important because the plans involve selling some of the new homes to the private sector.
A planning application for 589 homes was approved by the council's development control committee in October 2020.