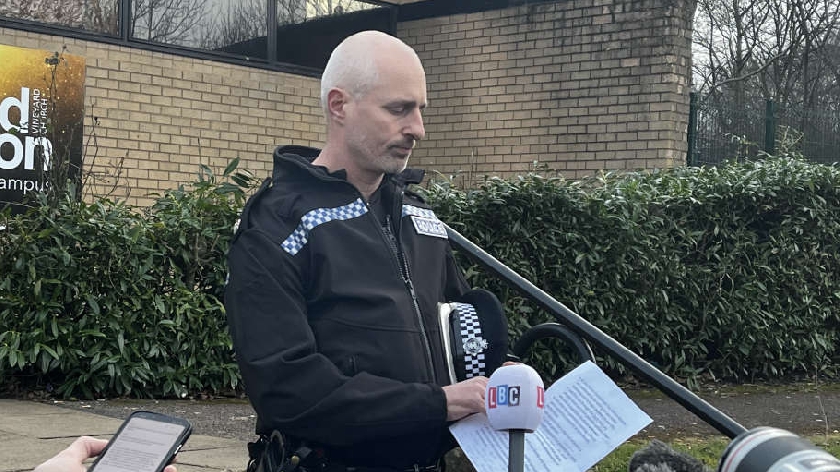 Thames Valley Police is continuing to investigate the death of a four-year-old girl following a dog attack in Milton Keynes.
Officers were called to the back garden of a property in Broadlands, Netherfield just after 5pm yesterday (31/1). It was reported that a dog had attacked a child.
Sadly, it was confirmed that the girl died at the property.
Her family are being supported by specially trained officers.
Superintendent Marc Tarbit, Local Policing Area Commander for Milton Keynes, said: "Our thoughts are with the family and friends of the girl who has died in this extremely tragic incident.
"Our Police Officers remain at the scene of this extremely tragic incident, which has shocked the whole city. If anyone wants to speak to our officers, please feel free to approach them with any questions or concerns that you may have.
"Our investigation continues at pace and we conducting a number of ongoing enquiries. However, if any members of the public have any information that can support our investigation, please visit our website or call 101, quoting reference 1546 (31/1).
"We can confirm that the dog was destroyed yesterday evening by armed officers at the scene. The dog is believed to be a family pet and work is ongoing to establish the breed.
"There has been wide spread speculation about the incident which is not helpful and is distressing for the family, who have asked for their privacy to be respected at this difficult time.
"We will provide further updates when we are in a position to do so."
No arrests have been made in connection with this incident.
For clarification, multiple national media organisations had published the victims name and photo several hours before the Thames Valley Police statement after receiving the information from the public.
Thames Valley Police knew the information was already in the public domain and made a point that that the family did not wish to confirm their daughters name until formal identification had taken place.
MKFM would never publish information in these tragic circumstances that wasn't already in the public domain.