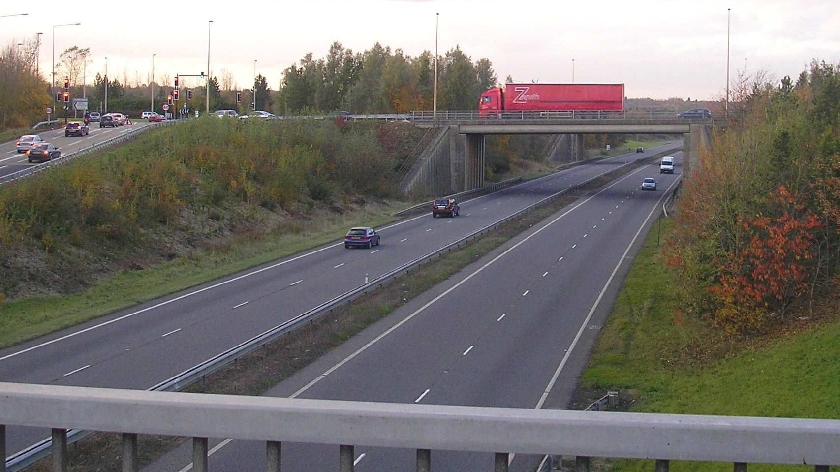 The A5
Police have launched a witness appeal after a man assaulted a woman while driving his car 'erratically' down the A5 in Milton Keynes.
At around 7am on Sunday 14th March, the pair were travelling in a black Audi A5 on the A5.
The man who was driving the car drove the car from the Old Stratford Roundabout onto the A5. When the car was on the A5, the man punched the woman and then stopped abruptly on the carriageway. The driver then started driving again.
They travelled a while longer onto Foxcovert Road in Shenley, where the car had slowed and the victim - a woman in her 30s - jumped out of the car whilst it was still moving to escape.
Luckily, the victim did not suffer any injuries that required hospital treatment.
Investigating officer PC Sophia Matthews, based at Milton Keynes police station, said: "We are investigating this incident of assault and we have made one arrest in connection.
"We are appealing for the public's assistance and are asking anyone who was travelling along the A5 in Milton Keynes at around 7am on Sunday 14 March 2021 to please contact us if they saw an Audi A5 driving erratically on the road, and if they may have seen this assault.
"If you have any information that you feel could assist our investigation we would please ask that you get in touch.
"Anyone with information should call Thames Valley Police on 101 quoting reference 43210106939 or alternatively if you do not wish to speak directly to police you can contact the independent charity Crimestoppers on 0800 555 111."