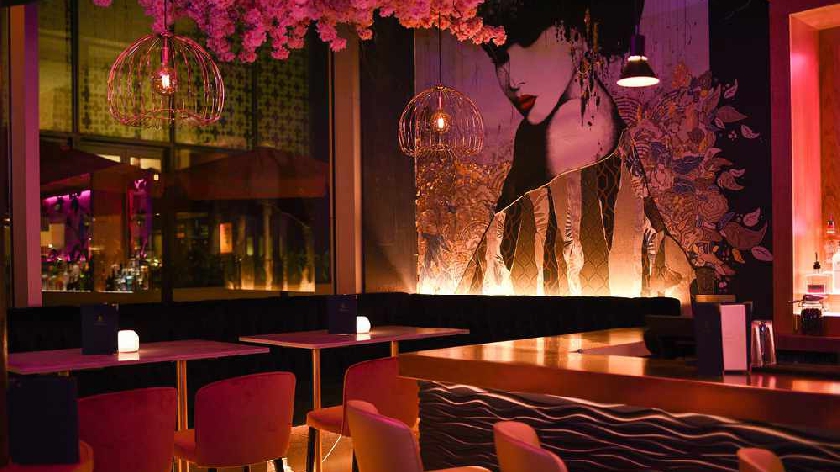 Police were called to The Blossom Room at The Hub in the early hours of Friday morning (16/10) following reports that staff were having a 'party'. 
One resident, who lives in an apartment above The Hub, shared videos on social media of the restaurant/bar which had its music and coloured disco lights on.
This video was shared in the early hours of the morning with the person stating the "party" had been "going on for hours". They also called out The Blossom Room's staff for allegedly not social distancing, claiming that this breach could "clearly" be seen in the video that she shared.
It can now be revealed that the number of people, post-curfew, at The Blossom Room exceeded the Government's rule of six.
Thames Valley Police attended the location at 12:54am and, because the group complied, officers were able to disperse the gathering without having to issue a fine. Non-compliance can result in fines of £100 for the first offence eventually doubling on each repeat offence up to a maximum of £3,200.
The resident who filmed the video claims that "out of 13 people, 9 of them ran, 4 stayed to talk to the police" but this has not been confirmed by the force.
The Blossom Room has since said this morning (16/10) that they are "extremely disappointed to learn that the staff have held an unapproved leaving drink last night".
A spokesperson added: "Under no circumstances is this acceptable. We are now investigating those responsible and will take swift and decisive actions. Our sincere apologies go to our neighbours in The Hub, this will not happen again."
Since reopening, The Blossom Room has had mixed reviews from its customers. Some have praised the bar for its customer service while others have shared their safety concerns regarding a lack of social distancing.