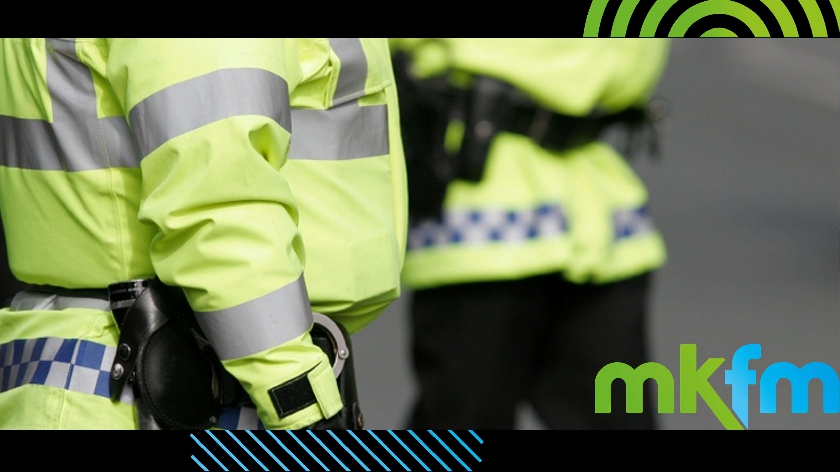 Spending plans have been set out to deliver 'strong local policing' across the Thames Valley area.
The Police & Crime Commissioner for Thames Valley, Matthew Barber, has today (27/1) set out his spending plans for Thames Valley Police.
The plans will see an investment to deliver 'strong local policing,' he says.
The plans were endorsed by the Police and Crime Panel which approved setting the policing element of the council tax at £256.28 for a Band D property, keeping the increase below inflation at just £1.25 a month.
It is not known how much would be dedicated to the City of Milton Keynes.
Following today's budget meeting, Matthew Barber said: "In setting this year's budget for Thames Valley Police, I am acutely aware of the increasing cost of living impacting so many families locally. Of course, the police are not immune from rising costs and we see the impact of inflation, particularly in energy and fuel costs, despite increased funding from central government.
"This year's policing budget will ensure that crimefighting remains at the heart of our mission to keep the public safe. The focus will be on delivering proactive community policing focussed on crime prevention to make every community even safer."
This year's policing budget will enable the following:
Strengthen local community policing to tackle neighbourhood crime and anti-social behaviour
Development of a Thames Valley-wide CCTV Partnership
Embedding crime prevention with a focus on hotspot patrols and tackling known offenders
Recruitment and support for more Special Constables and other police volunteers
Recruitment of additional officers beyond the Home Office funded recruitment programme
Reduce 101 wait times and improve digital contact between public and police
Tackling online child abuse
Improving work to tackle domestic abuse and ensure the safety of women and girls
Matthew added: "I'm delighted to have been backed by the Police and Crime Panel today with my budget proposal, which will have a direct and very positive impact on frontline policing across the Thames Valley.
"Previous investment, alongside the hard work of Police Officers, Special Constables, PCSOs and staff, has led to Thames Valley now having one of the lowest levels of serious violence of anywhere in the country. Headline operations have been implemented to help tackle knife crime, target sexual predators in the night time economy and to break up illegal car meets.
"By keeping the rise to your council tax for policing to less than 29p per week for the average Band D household, I can ensure that we strengthen local community policing to make everyone feel safer. The strategy is to improve telephone and online contact with the police to make it much easier to report concerns and crimes where you live and to ensure the police have the resources locally to be proactive in tackling neighbourhood crime, anti-social behaviour and violence."
John Campbell, Chief Constable for Thames Valley Police, said: "I welcome the Police and Crime Panel's decision to approve the budget proposals from the Police and Crime Commissioner, Matthew Barber.
"The approved council tax police precept increase equates to less than 29p extra a week for an average Band D property, but as a total these additional funds will help in our priority areas, including tackling violence against women and girls, investigating the most serious crimes, such as murder, rape and kidnap, and enhancing our forensic capabilities that help to bring offenders to justice.
"I understand that with the cost of living increasing, these are tough times for households, so I want to thank residents for all this extra investment, which will help Thames Valley Police continue to keep our communities safe."