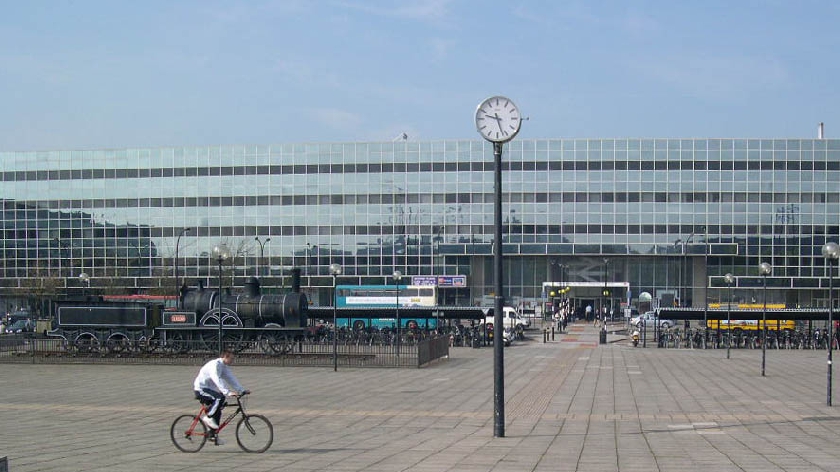 A planning application has been submitted to convert three floors of office space directly above Milton Keynes Central Station into 182 brand new flats.
The flats would be built on the three upper floors of 'Station House', which houses the Train Station on the lower level as well as a number of outlets including M&S, Subway and Costa.
In total, the existing office space would be converted to 22 studios, 124 one bedroom flats, 16 larger one bedroom flats, 16 two bedroom flats and 16 larger two bedroom flats.
But the leader of Milton Keynes Council Cllr Peter Marland has said he will 'fight' the application despite not normally commenting on planning matters.
Mr Marland said: "I don't often comment on planning matters but this scheme is genuinely appalling, not only because of the poor size of the flats and the lack of parking, but the long term damage to the possibility of regenerating Station Square. I hope the applicant reconsiders because I think we need to fight this, and I hope our MPs understand this is the result of the awful planning rules on allowing office space to be converted into low quality flats."
No resident parking is proposed as part of the development, with 182 lockable storage units for cycles being proposed to be offered instead.
The applicant also reports that noise levels at the site are "on the cusp of the acceptable noise levels" but that this could be solved by installing new windows.
Cllr Paul Williams, Labour councillor for Milton Keynes Central, said: "Very concerned this will cause mayhem in Central Milton Keynes, but as this falls under Government rules for permitted development there may not be much the Council can do."
Loughton and Shenley Conservative councillor Dan Gilbert said: "This is a concerning development. I can assure residents of Loughton, who already face parking issues every day due to overflow from the station, that I will fight this."
"It's very lazy of the Labour Councillors to blame Government, that's not what worried local residents want to hear. MK Council is the planning authority and there are things they can do to fight it. I'll be talking to planning officers as a matter of urgency to put together a plan."
The application was submitted last week with no date yet set for a decision by councillors and officials.