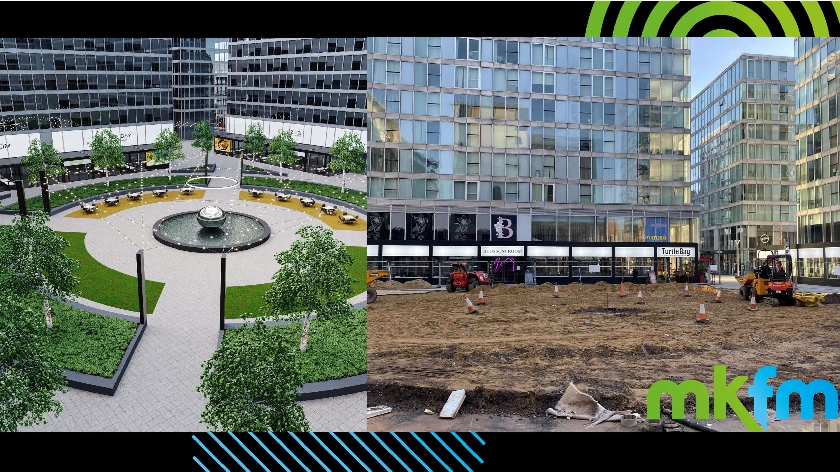 The Hub in Central Milton Keynes is currently undergoing a huge makeover in plans to create a 'new and exciting' dining destination.
Work is currently underway to transform the Hub in Milton Keynes to create a more 'usable and attractive' public place.
Built over 15 years ago, The Hub is now home to some of the most popular hospitality venues in the city.
As part of its makeover, restaurants and bars within the square have recently been fitted with porte cocheres, allowing more room for dining and socialising.
As pictured, plans for the piazza include new greenery, trees, seating areas and lighting, set to create a 'new and exciting' feature point.
Back in October, Leigh Strathearn, part-owner of Blossom Room and Maaya Indian Kitchen & Bar commented on the new porte cocheres saying: "We're delighted with the finished look of our porte cochere and the space it has produced for our customers. Our outdoor floral design has created a completely new look to the space to the inside of Blossom Room that can be enjoyed throughout the summer and winter months.
"We have named this the Garden Room and is now open for people to enjoy."