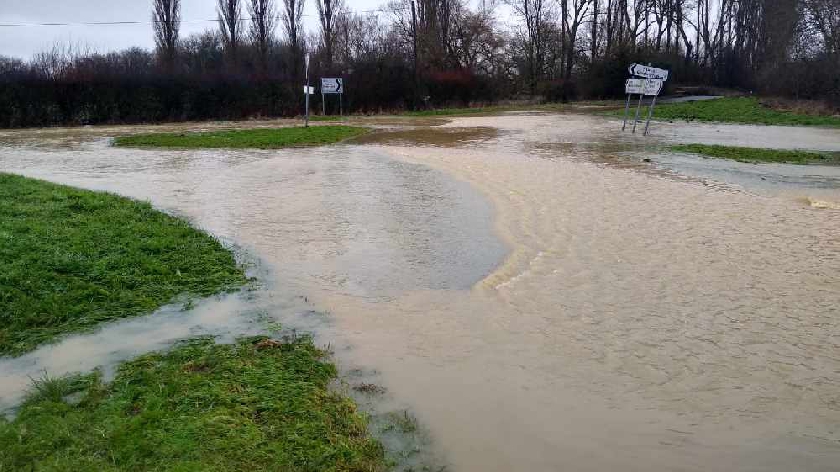 Photo: MK Council
Roads and pathways across Milton Keynes have today (14/1) been experiencing flooding due to continuous rainfall.
A flood alert has been issued by the Environment Agency covering the River Ouzel in part of Milton Keynes.
The alert was issued following rainfall overnight and officials say this has caused river levels to rise at the Clipstone Brook river gauge.
As a result, the Environment Agency say that flooding of property, roads and farmland is possible today.
Milton Keynes Council has since issued an update stating that there is localised flooding on a road near Milton Keynes.
Weston Road/Ravenstone/Weston Underwood has been affected. Drivers are being told to avoid this road and use alternative routes if possible.