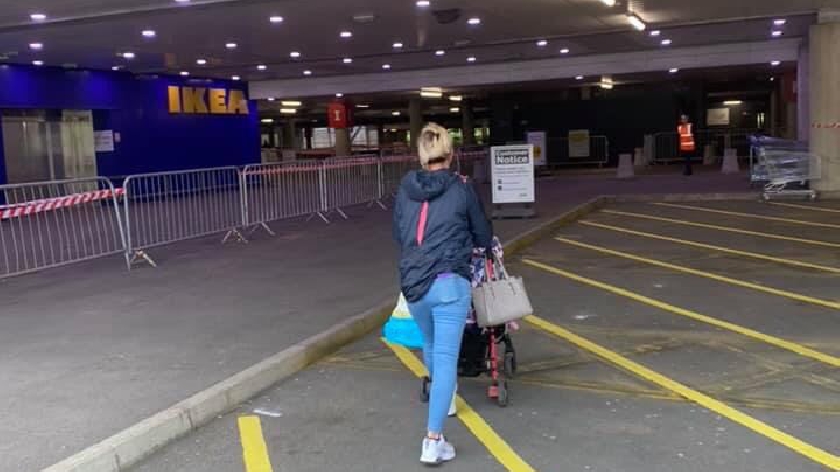 A photo shared on social media shows no queue to enter IKEA in Milton Keynes earlier today, just days after huge queues were reported at the newly re-opened store.
IKEA were forced to close the car park at their Milton Keynes store on Monday as hundreds of people queue to get into the store when it re-opened for the first time.
But it seems to have been a different picture today, just three days later, with residents reporting they were allowed straight in to the store with no queue.
They also said the inside of the store was very quiet compared to the scenes which were seen on Monday.
Massive queues were seen at IKEA stores all over the country on opening day, not just in Milton Keynes.
Check out our gallery of the queues at the Milton Keynes store on Monday morning: