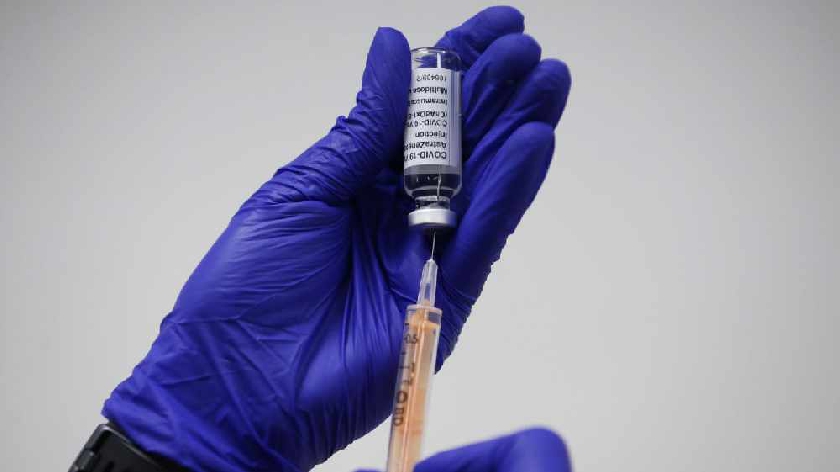 Over 45s in Milton Keynes can book their COVID-19 vaccine appointment from today (13/4) as the Government has hit its latest vaccination target.
The Government had aimed to vaccinate the top nine priority groups, including over 50s, by Thursday 15th April.
This target has been met three days ahead of schedule, meaning that some 32 million people within those groups - which includes healthcare workers - are now vaccinated against the virus.
Locally, over 96% of individuals over the age of 50-years-old have had at least one dose of the vaccine.
NHS chief executive Sir Simon Stevens has said that 19 out of 20 of those most at risk from COVID have now been vaccinated.
As a result, the NHS will be offering first doses to the next priority group while also focussing on continuing to administer second doses.
Anybody aged 45-years-old or older in Milton Keynes can now use the online booking service to make an appointment.
Eligible residents will receive a letter and/or text message informing them that they can now have the vaccine, but there is no need to wait to receive this before booking online.
The booking service will show the next available appointment, which could either be at the Saxon Court Mass Vaccination Centre, Milton Keynes Hospital Vaccination Centre, or one of the many GP and pharmacy-led centres across the city.
It will also give you the opportunity to book your second dose, which will be administered within twelve weeks of the first.
Other people that can book their COVID-19 vaccine include those that are at high risk from coronavirus (clinically extremely vulnerable), those that have a condition that puts them at higher risk (clinically vulnerable), those that have a learning disability, and carers (paid and unpaid, including those on carer's allowance).
To access the online booking service please click here.