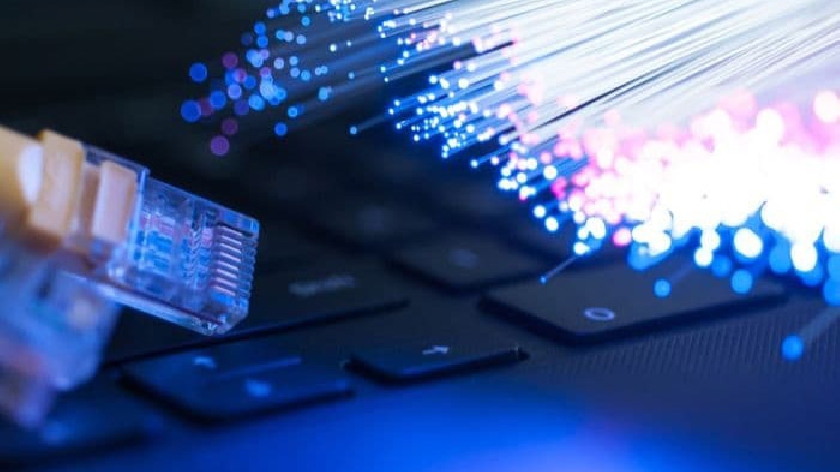 People living in local rural villages are being encouraged to check if they are eligible for a £1,500 voucher that will enable them to get Gigabit broadband installed into their homes.
The Government has recently announced that a £5bn broadband upgrade will see a further Gigabit boost to rural properties in Milton Keynes from next year.
Nearly 2 million homes across the country will be getting access to gigabit-speed internet of 1,000 megabits per second, which is enough to download a HD movie in less than 30 seconds and lay the foundations for next-generation tech such as 8K-quality video streaming.
Procurement is set to begin in August 2022, and in the meantime, one of Milton Keynes' MPs is pushing for two local villages in particular to receive a much-needed broadband boost.
Ben Everitt, who is the MP for Milton Keynes North, wants Hanslope and Castlethorpe to receive Gigabit broadband after speaking with local councillors about broadband coverage in those villages.
Official statistics show Hanslope, Castlethorpe and Sherington have just 26.2% coverage of Gigabit broadband, the lowest in Milton Keynes North, while 91.7% of properties can get "Superfast" broadband.
Residents can also check if they're eligible for free vouchers from the Government worth up to £1,500 to get Gigabit broadband installed into their homes as part of a scheme to provide immediate help for people experiencing slow broadband speeds in rural areas. Properties in Hanslope and Castlethorpe are eligible for this scheme.
Put your postcode into this link and it will tell you if you're eligible for a voucher: https://gigabitvoucher.culture.gov.uk/.
Ben Everitt, the MP for Milton Keynes North, said: "While I'm happy 97.2% of homes in Milton Keynes North have access to Superfast broadband and 82.8% have access to Gigabit broadband, the numbers still aren't good enough for our rural areas.
"I have spoken to the local councillors for Newport Pagnell North & Hanslope to discuss concerns around slow broadband in Hanslope and Castlethorpe and would encourage residents to check if they're eligible for a £1,500 Gigabit broadband voucher.
"In the longer term, I'm pleased to see the Government continuing to invest in Gigabit broadband with a plan to connect at least 85% of the UK to Gigabit broadband by 2025."