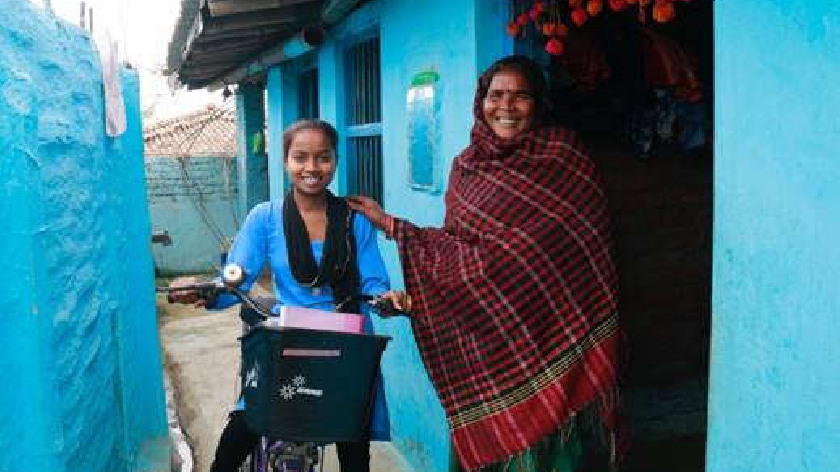 While lots of Global 6K activities took place during World Water Week (23-27 August), the team at World Vision UK is encouraging people to join in all year round.
Bike to School Week aims to celebrate cycling and scooting and the benefits they have on children's wellbeing and the environment.
By taking your children to school on their bikes, not in the car, you are helping them develop healthy habits and protecting the planet from climate change.
World Vision says this in itself helps people in poorer countries who are worst affected by rising global temperatures, including the thousands of children, some as young as four, who walk an average of 6km, through often treacherous terrain to collect water.
Mark Sheard, World Vision UK CEO says: "As an organisation, we are huge advocates of the difference cycling makes. We encourage our staff to cycle to work by providing showers and changing facilities at our headquarters in Milton Keynes.
"Similarly, our programmes globally include providing bicycles for children in poorer communities. These bikes give children transport to school and around their areas and can provide a speedy way out of dangerous situations."
Word Vision say if you can't cycle to school or to work, could you clock up some miles on a static bike to raise funds to transform poorer communities?