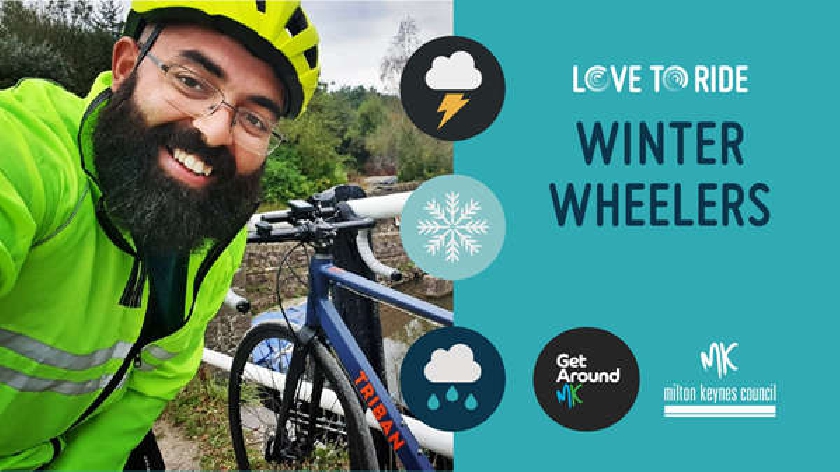 People in Milton Keynes are being encouraged to take part in the Winter Wheelers national cycling campaign.
Organised by Love to Ride, the 25-day festive campaign starting on 1st December is among the biggest national cycling initiatives of the year and is open to everyone regardless of how often they ride.
Alongside the national Winter Wheelers campaign, Cycling Citizens MK will also attempt to complete a Guinness World Record for the most number of people dressed as Santa taking part in a group cycle ride.
This world record attempt will take place on December 16th at 5pm.
The Santa's will start in Station Square and finish off at the MK Rose in Campbell Park.
The cycle will then be finished off by a raffle hosted by Mayor Mohammed Khan.
Anyone who attends the record attempt and has logged rides will receive tickets for the local prize raffle.
Cllr Jennifer Wilson-Marklew, Cabinet Member at MK Council for Climate Action and Sustainability said: "I hope people in Milton Keynes take up the opportunity to win some really fun prizes during the Winter Wheelers campaign.
"Cycling is such a lovely way to travel around the city and it's better for our health and the environment.
"With the added incentive of winning prizes every day during December, what's not to love to ride."