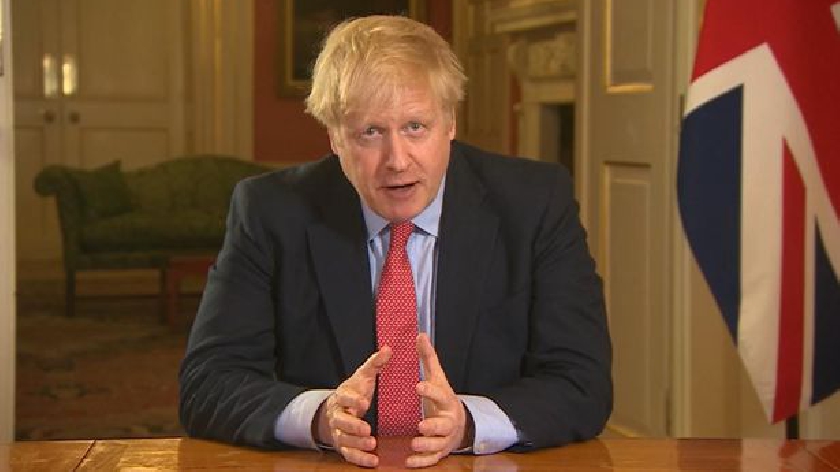 Boris Johnson during his first lockdown speech
There have been conflicting reports surrounding talks of a potential 'firebreak' lockdown next month due to rising hospital admissions.
The latest Government data shows that there were 27 people being treated for COVID-19 at Milton Keynes Hospital (as of 31st August). Nationally, over 900 people are being admitted to hospital with the virus each day.
And the i newspaper says that the Government allegedly has a contingency plan for a "firebreak" lockdown to prevent the NHS from being overwhelmed - something which a Government department has today (7/9) denied.
A senior government scientist and Sage member reportedly told the paper that the UK is about to enter "an extended peak" of infections and hospitalisations which could force ministers to re-introduce restrictions during October's half term.
It was stated during the i's article that while a full lockdown is unlikely and would be a last resort, some measures could be introduced and the school half-term could also be extended to two weeks if the NHS is pushed to the brink of capacity.
These claims were not denied by Vaccines Minister Nadhim Zahawi, who told Sky News that the end of lockdowns relies on the success of the vaccination programme.
He said the "one-way road towards sustaining the opening of the economy" will only happen "if we do that well".
But the Department for Education has since posted on Twitter that the i's reports are "not true".
A spokesperson for the DfE said: "It is not true that the Government is planning a lockdown or firebreak around the October half term."
It is not true that the Government is planning a lockdown or firebreak around the October half term. https://t.co/MAByqutmeo

— Department for Education (@educationgovuk) September 7, 2021